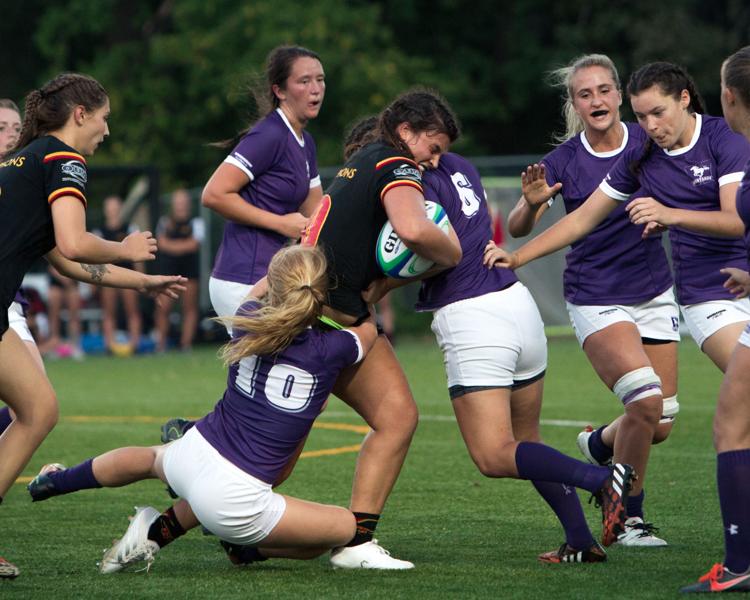 If you're an athlete in a high-impact sport, concussions are a part of the experience. If you've had one, chances are you were told to "walk it off" and move on as soon as the symptoms faded.
But concussions can have significant short-term and long-term health effects on athletes. In light of their own research on the health implications of concussions, the University of Calgary's Faculty of Kinesiology will be hosting a free seven-week course about them starting on April 8.
The massive open online course is modelled after Laval University, which offers a French MOOC. The French course has been run four times, and has drawn over 8,000 participants since 2016.
U of C's online course will be open to everyone — whether or not they're students. The university hopes to reach athletes, coaches, policy-makers, health-care professionals and anyone else who might benefit from learning more about concussions. Though participants won't receive a university credit, evaluation for the course is voluntary and certificates can be awarded.
Accessible education about concussions is important, and it could provide a huge benefit to student athletes. As of right now, there needs to be a culture shift surrounding the way concussions are approached; since athletes and coaches alike have a tendency to disregard them, initial effects can compound. This course will ensure that the people who want to learn more can better understand how to deal with the injuries and just how severe they are.
Given that Western University has its own concussion research, hosting a program like this would be a positive step forward for Western's varsity athletes and coaches. And while having an optional course is a step in the right direction, making a course like this mandatory for athletes and coaches is worth looking into.
The attitude surrounding concussions is deeply flawed, and instituting mandatory courses would ensure that everyone who should learn about the injuries would have to. If the course is optional, many people who would benefit from learning about concussions might miss out on valuable information. Given the way concussions are currently approached in varsity sports, the odds that every athlete voluntarily signs up for a course like this are low.
U of C's concussion course is a step in the right direction for athletes and those responsible for taking care of them. If the course is successful, other universities may follow suit by looking into making education on concussions mandatory. Because better education might lead to healthier student-athletes — and that's a cause worth backing.