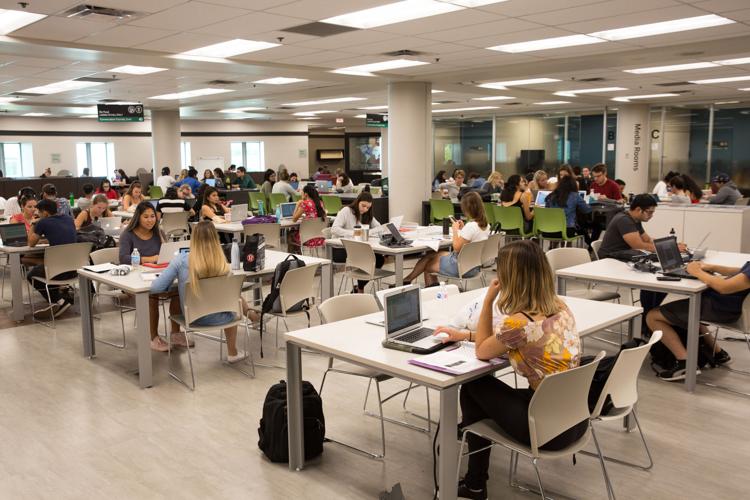 It's a common university story: a student succeeds effortlessly in high school, breezes through Grade 12 exams, but suddenly finds their grades dropping in first-year.
As it turns out, high-achieving high school students experience waning grades on a large scale when they start university — especially graduates from a specific set of high schools.
For decades, the University of Waterloo has been keeping a list of which Ontario high schools they believe inflate their students' grades. They've found that students entering first-year are more likely to see their grades drop if they hail from certain Ontario high schools.
As of last week, the list is public.
The list includes the average percentage drop that students from 74 Ontario high schools experience in their first year of Waterloo's rigorous engineering program. According to Waterloo's records, the average engineering student experiences a 16 per cent average drop between high school and the end of first year. However, graduates from certain schools are more likely to struggle with their grades. For instance, graduates from Grimsby Secondary School have the list's highest decline with an average drop of 27.5 per cent.
Waterloo's admittance decisions are partially informed by the data they collect on these high schools. For example, if a student has a lower average than their peers but is graduating from a more challenging high school, they may have as much a chance of admittance as those peers if their peers come from schools with a higher drop rate.
The issue of average gaps goes further than university admissions. High schools are responsible for preparing their students for later life. They should adjust their standards and mark more rigorously so that students struggle less through post-secondary. High schools should work alongside universities like Waterloo to help students get admitted and succeed in university — perhaps through program-oriented lesson plans or optional exams to test university readiness — rather than inflating their students' grades.
Notably, other universities have noticed specific high schools failing to prepare their students for academic rigour: though it isn't public, Western University has a similar list.
Using this data makes sense. It's unfair to admit students from schools with inflated grades while potentially neglecting students from high schools that mark harder. The list stands to benefit both students and universities — it can help promote equal opportunity for students from different high schools, while admitting students who appear the most prepared for university's academic rigour.
However, there are issues with this system. The first is a lack of transparency; it took a two-year legal battle with Global News for Waterloo to reveal their list. Discussing grade inflation openly would allow for collaborative solutions between high schools and universities, while giving the public an opportunity to provide feedback. Lists like this shouldn't be kept from the public or the high schools they discuss.
Further, not every student from high schools with inflated grades have large average drops in university. Some students might have genuinely worked hard in high school or be academically inclined, but they risk not being admitted to university because they come from a high school with a bad track record for inflation.
The current system — where some students achieve through high school before struggling through university — doesn't benefit those struggling students. While secret lists might help admissions for now, it's a temporary solution to a problem that needs collaborative attention from both universities and high schools.