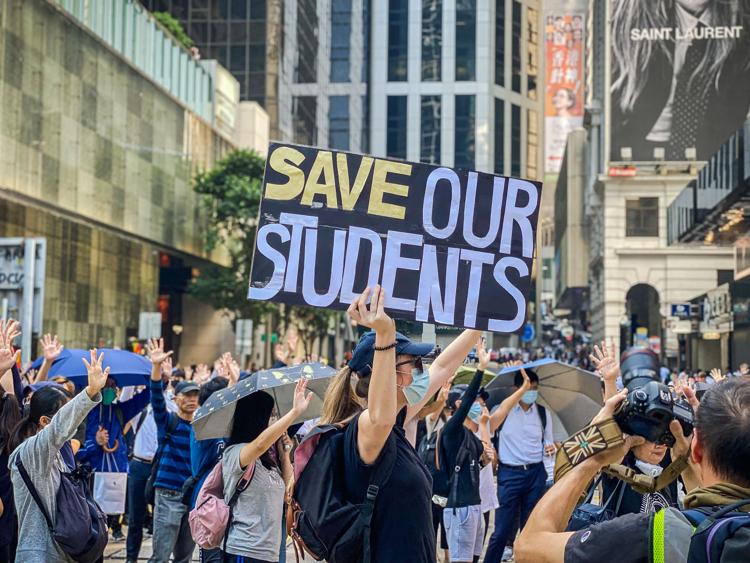 As Western urges its exchange students to come home and escape increasingly violent protests half a world away, it should know not to send students back next semester.
Seven Western students went to Hong Kong on exchange this semester. Five remain in the city, even after their host university cancelled classes. 
Pro-democracy demonstrations have swept through the streets, airports and metro stations of Hong Kong for the past six months. And in the last week, demonstrations have shifted onto universities campuses.
The bulk of students who went on exchange travelled to study at the University of Hong Kong, which has only been the stage of minor alterations in the on-going struggle between police and university students — unlike the neighbouring Polytechnic University.
Hong Kong universities themselves are cancelling the remainder of their exchange programs this year, and the Ivey Business School's 2020 exchanges have been rerouted elsewhere too. Western must clarify that next year's exchanges to Hong Kong are unsafe — and ideally, cancelled. 
Western is saying they're working with future exchange students to arrange alternative destinations if the students feel unsafe in Hong Kong.
But if Western is uncomfortable enough that it's urging students currently in Hong Kong to return home, the situation is bad enough that they shouldn't even be considering dropping new students into the deep end of a foreign country's civil conflict. 
There is no obvious end in sight for Hong Kong's internal conflict. And classes are no guarantee so long as protest hang over the city.
It's possible students, even those reading the news, may not fully appreciate the danger of their situation on an exchange, and may choose to travel in ignorance.
And while it's noble that Western is respecting their students' right to choose whether to remain in Hong Kong — after all, they're adults — Western is responsible for anyone they would send across the sea in January.