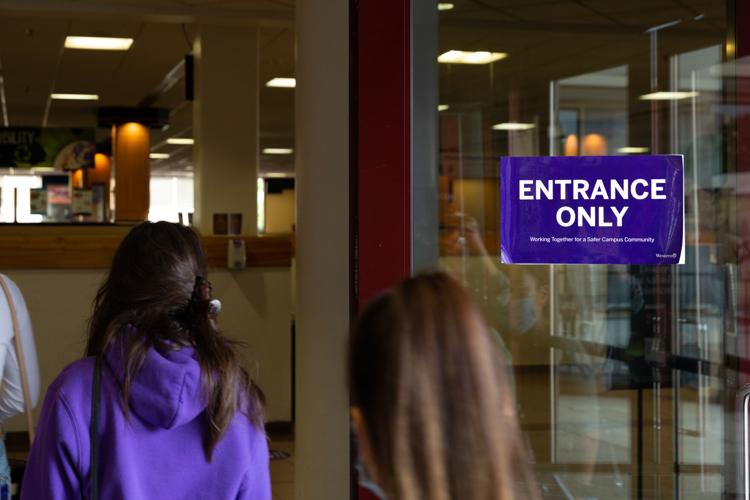 Western has the first and largest outbreak of COVID-19 at any university in the country, yet almost a third of classes are in person, campus libraries and hangout spots remain open and residences are filled to 70 per cent capacity. While it's too late to start sending students home, one thing is painfully obvious: it was a mistake to have on-campus activities in the first place.
Positive coronavirus cases among Western University students have reached almost 50 since the start of classes — and that number is likely low-balled, as the Middlesex-London Health Unit is only reporting student cases linked to  Western's two outbreaks.
This virus is dangerous, it is deadly — even for young people — and it's spreading through our campus community like wildfire.
It's too late now to send students home, where they might bring the virus back to their families and communities. But in-person classes and other on-campus activities need to stop, not just athletics and University Students' Council clubs.
The university needs to be working overtime to support students' social distancing — that means giving them no excuses to gather and providing all services online until the outbreaks are under control. 
While most of Western's COVID-19 spread stems from off-campus parties and bar hopping, that doesn't make holding in-person classes safe. If the administration waits until transmission can be traced to on-campus interactions to act, it will already be too late. 
It's time for Western to show they're serious about student safety, because an in-person student experience is not worth risking students' lives.
The university needs to act quickly and decisively to protect our community — and that means shutting down campus.
While it's true Western's return to campus plan made sense in August — when cases were dropping and spread was mostly under control — it doesn't come close to meeting the current moment. Students party, gather in large groups and go to bars, and while Western can't be held accountable for spread occurring from students' off-campus activities in London, Western holding in-person classes and events is the reason these students are in London are able to gather in the first place.
Of course, shutting down campus won't fully stop the spread of Western's COVID-19 outbreaks, some students came back to London just to be with their friends and cancelling in-person classes won't change their behaviour.
But shutting down campus is a start at mitigating the spread, and right now, a start is what we need.