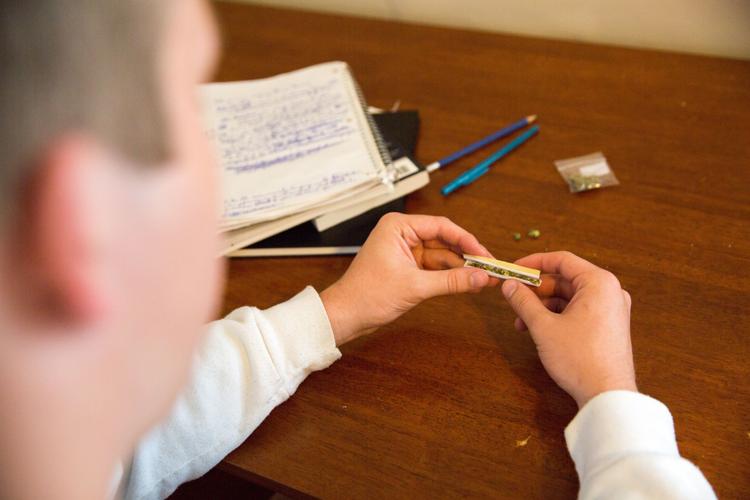 Canada took a huge step forward in becoming the first major world economy to legalize the use of recreational cannabis. Some media outlets are calling this revolutionary, believing that this will strongly impact Canada's culture and future.
However, the end of the country's cannabis prohibition probably won't have much impact on current students; if one walks through campus today, nothing seems out of the ordinary. If students were interested in consuming cannabis, they probably weren't waiting for legalization.
In Ontario, anyone over the age of 19 can now carry up to 30 grams of legal cannabis, smoke in public spaces like parks, make edibles for personal use and grow up to four cannabis plants in their household. Legal cannabis can be purchased online through a regulated website, the Ontario Cannabis Store. Though students can smoke freely on London's sidewalks, these new laws aren't being reflected entirely on campus.
As of legalization, the restrictions surrounding cannabis use at Western University have loosened. Cannabis is still prohibited from being smoked anywhere on campus, but aligning with federal law, students are allowed up to 30 grams as long as it's in an air-tight container. In residence, students are allowed to receive cannabis if it's sent directly from the OCS and can consume cannabis in non-smoking forms.
That said, new laws likely won't sway how students perceive or use the drug. A 2017 survey conducted by Maclean's found that approximately 41 per cent of Western students have smoked cannabis, and with cannabis already easily accessible pre-legalization, those interested in consuming could have been doing so already. Even those who already use cannabis regularly may continue buying it cheaper from those they're familiar with, rather than from a government-regulated website. On the other hand, students who don't smoke or use cannabis probably won't start just because it's legal; culturally, the drug is likely to be perceived the same way by our generation.
If anything, legal cannabis will probably have a stronger impact on generations older and younger than our own. A 2017 Statistics Canada survey found that more older Canadians are becoming regular cannabis users, and with cannabis' legalization, the number of smoking baby boomers is bound to grow as cannabis becomes further normalized. As for future generations, the same survey indicated that fewer minors are smoking pot than before. Perhaps as generations age with a better understanding of cannabis with less stigma toward it, they won't find the same counter-cultural benefit to smoking as previous generations.
The legalization of recreational cannabis is a big step for Canada, and it will likely blaze the trail for a wave of national cultural changes. But it doesn't appear that student culture is going up in smoke.