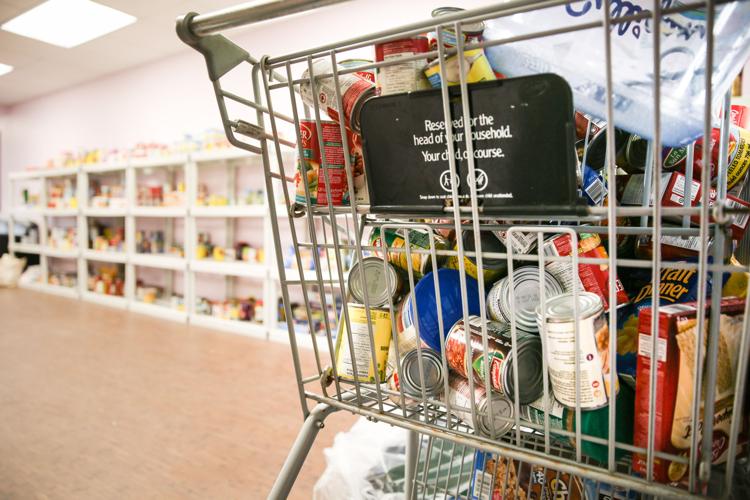 Students often joke about their eating habits, and especially during times of high stress. It's common to hear a student say they haven't eaten anything other than a slice of toast all day or for someone to proclaim they haven't had the time nor the money to do groceries in weeks. But these statements hold more weight than you might think: food insecurity is a real issue on campus. But some groups are trying to change that.
A 2016 survey across five Canadian university campuses found that nearly two in five students experience some form of food insecurity, citing housing, tuition costs and time as some of the reasons. The issue was found to disproportionately impact students living off-campus and international students.
It's clear that food insecurity is a real problem on Canadian campuses, and that we should discuss it more often. Since the survey came out three years ago, universities have been rolling out plans to better tackle the issue. The initiatives differ based on the university and its students' needs. For example, Ryerson University is planning to pilot a community meal-sharing program and wants to bring more affordable food options to campus. Last semester, Lakehead University piloted a shuttle program that brought students from their secluded campus to grocery stores.
When the editorial board was discussing campus initiatives to tackle food insecurity, a majority of the Gazette's staff was unaware of Food Support Services, a service run by the University Students' Council. FSS runs a food bank in the University Community Centre, as well as a "food-hamper" program. If students don't feel comfortable going to the food bank in person, they can fill out an online request form for a hamper filled with food and other essentials, like tampons. But few students seem to even know that FSS exists or that they're allowed to use it. Though our office is just down the hall from the FSS food bank, even some of our editors didn't know there was a food bank on campus.
This doesn't seem to be an issue with our organization specifically, but rather with the way food insecurity is discussed among students. As mentioned earlier, food insecurity is often treated as a passing joke rather than as a real issue. Students tend to discuss food (or a lack thereof) quite casually, brushing off hunger as a symptom of being a student rather than a real problem. This may display a tendency to view struggling as a prerequisite for academic success. Some editors even expressed that though they've been in situations where they could have benefited from visiting a food bank, they would feel bad doing so: because food insecurity is discussed so rarely, students seem to believe that there must be people who have it worse than they do. But this mentality is dangerous. Not only does it mean students aren't accessing services like FSS, but it means those services are getting under-used.
Food insecurity should be taken seriously. Western University students should start discussing it more openly and highlighting the importance of utilizing services like food banks. Students should never feel embarrassed or guilty about using those services. Food insecurity is serious, and it's far too common. Given our access to services like FSS, we should feel comfortable using them.