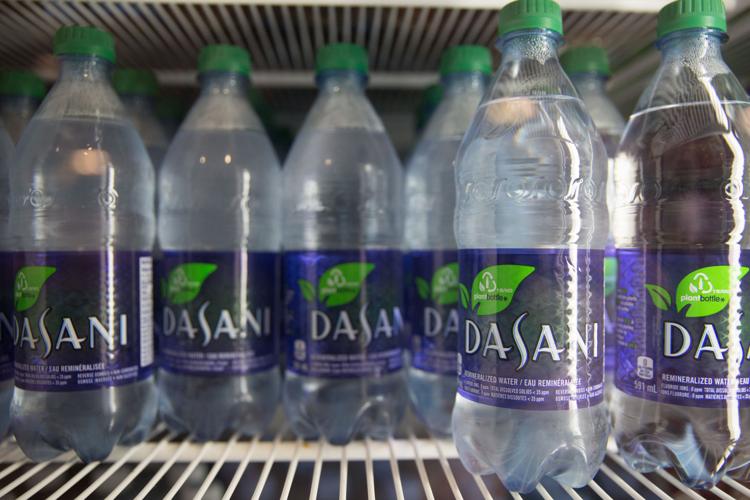 Soon, bottled water will no longer be sold at McGill University, and Western University should jump on the bandwagon.
Single-use bottled water will be phased out by May 2019, according to McGill. The move aims to raise awareness about bottled water's negative social and environmental impacts. McGill's announcement follows similar environmental initiatives on other campuses — many Canadian universities, including both Queen's University and the University of Toronto, have committed to becoming water-bottle-free.
The move makes sense for a few reasons. First, plastic water bottles create significant unrecyclable waste. According to Greenpeace, 10 per cent of all the plastic produced ends up in the oceans each year. Sunlight degrades plastic, breaking it into small pieces called nurdles and are often eaten by marine animals. The David Suzuki Foundations estimates more than 1 million birds and marine animals die each year from the plastic in the ocean.
Moreover, a huge amount of resources go into producing bottled water. Ninety per cent of the cost of a water bottle is the packaging, shipping, and marketing, rather than the actual product. This is because bottled water costs between 240 to 10,000 times more than tap water. It actually takes more water to produce bottled water than is in the bottle: it takes 3 to 5 litres of water to produce a 1 litre bottle of water.
Forgoing plastic water bottles will also put money in your wallet. If you were to drink the recommended eight glasses of water a day, but from bottled water, you would be spending around $1,400 per year. That money that could be put to far better uses — dollar beers at Jack's for example?  
Given Western's commitment to sustainability and waste reduction, phasing out plastic water bottles would be a good idea for our campus. Plastic is a significant environmental hazard, and water fountains paired with reusable bottles is a good alternative. There are many water fountains on campus, and most have been retrofitted to include hands-free bottle filling stations. 
Of course, the transition would take getting used to. It could be an inconvenience in the beginning for sure, but after students forget their reusable water bottles once or twice, they'll get on board. Western could also do things to ease the transition; for example, increasing the number of water fountains on campus or selling reusable water bottles for a reduced price.
With students becoming increasingly environmentally conscientious, reusable water bottles are now a common sight around campus. Let's go a step further and become a plastic-water-bottle-free campus.