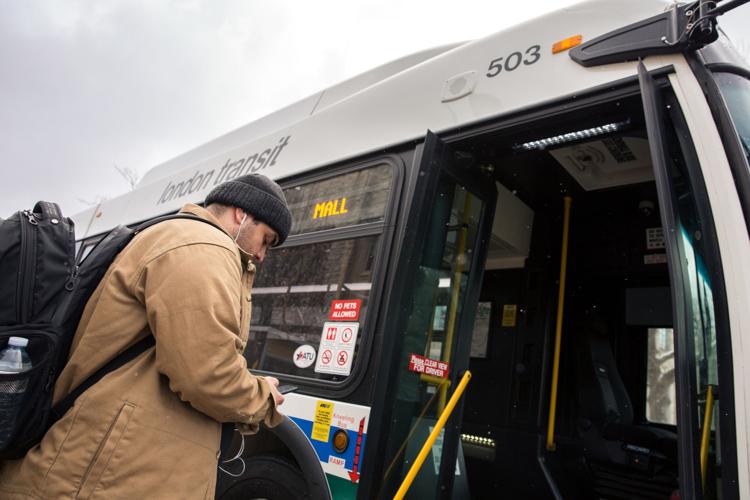 There once was a bright future for students: a fast, reliable transit system. 
But London's city council voted against Bus Rapid Transit routes passing through Western University's campus, citing potential for more traffic and harm to local businesses. It was disappointing for University Students' Council executives — vice-president Danny Chang being the most vocal advocate — and future students. Even though it would have taken years for the system to reach completion, BRT would've offered a better experience for those who commute daily.
Busing is the main form of mobility for most students. Many don't have the luxury of a car and may not want to pay for an Uber or taxi every time they need to get somewhere. Every student experiences the following at one point: waking up earlier than usual, worrying about the bus taking longer to arrive or not being able to board the bus due to overflow. With thousands of Western students making up a large chunk of the London Transit Commission's ridership, it doesn't make sense that they'll be left out of rapid transit.
For the average student, this seems to be a problem worth caring about.
Most of the Gazette's editorial board agreed it was, as many rely on riding the bus to get around. Being both a university and college town, London could have benefited: there would've been better mobilization, faster routes and less congestion in the long run.
Further, this may end up straining the city-student relationship, as the city, despite advocacy, hasn't reached an agreement that will benefit all. And while BRT wouldn't have benefited current Western students, it could have been a vast improvement for future Mustangs.
This proves a significant loss for students. Students must live close to campus for easier mobility, hence the congested areas downtown and around the intersection of Oxford Street and Richmond Street. BRT may have offered students the option of living elsewhere across the city, spreading students away from the busy streets surrounding the university. It would seem as though the city is abiding by the needs of the older generation and those who don't bus, rather than doing what works best for its young people.
The city has an obligation to support the needs of its student population. Students vote in municipal elections, are part of London's communal life and are the reason a number of local businesses exist. It is understandable London might not feel it owes this service, as many students will leave as soon as they graduate. But what would London be without students? And why would more start staying if they don't feel cared for?
London is a host city, a home for many, and it will continue to be for the foreseeable future. That future should be transit-friendly for all.