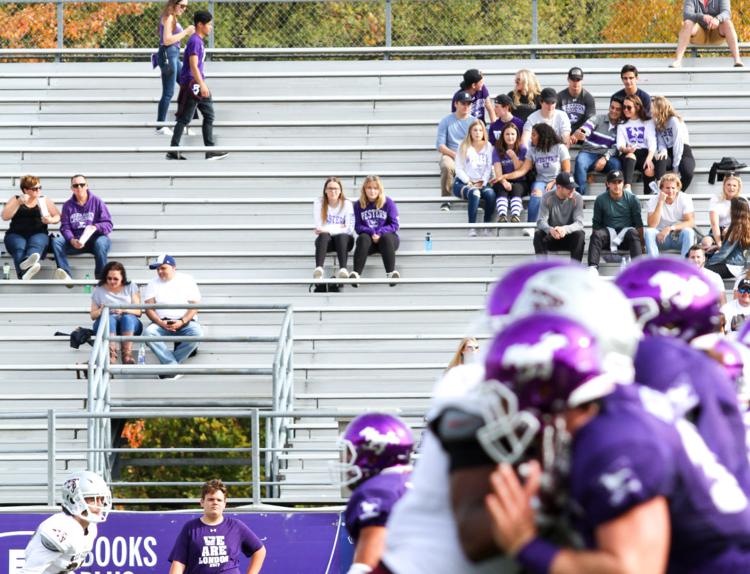 "Real" Homecoming came and went, but you probably didn't even notice.
This surprised exactly nobody. Students have already had their yearly bout of jam-packed, spirited festivities — Fake Homecoming, or FOCO, had a massive turnout, despite Western University's desperate attempts to move the date to late October and otherwise distance themselves from it.
The university's decision to change the date of Homecoming two years ago was overwhelmingly criticized at the time — and time has proven these critics right. Let's take a look at the long list of ill effects rising from this decision.
First, moving the date — and the threatening emails — have done nothing to stem the tide of students going to Broughdale Avenue in late September. In fact, this year, the "unsanctioned street parties" have grown in scale. This year's celebration was even larger than last year as it also resulted in 37 hospitalizations and over 60 charges. London Police Service labelled FOCO a "danger to public safety." The administration's tone-deaf condemnation before FOCO also made it an anti-establishment movement. Students exemplified a "stick it to the man" attitude. 
Secondly, Western's administration wasn't thinking about the football program when making these changes. The Homecoming football game was historically the one game a year with a packed stadium, where the whole school was out to celebrate our biggest sports team. But now, with the date change separating the Broughdale crowds from the football game, the attendance has plunged by half. Football players don't want to play for empty seats and students don't want to go to a football game in the middle of exam season.
Additionally, there's the issue of money. Not only did Western's Sports and Recreation Services lose thousands of dollars in revenue from the lack of tickets sold for the football game, FOCO has cost London taxpayers an estimated $55,000. It's patently unfair and unfeasible to force London police to divert resources to two separate Homecoming parties, not to mention the emergency services monopolized by drunken students.
As an off-campus event, this is partially the city's responsibility: in distancing itself from FOCO, Western has made that painfully clear. But the fact remains that moving Homecoming has had a huge range of negative effects, and many of these problems would be solved if Western moved Homecoming back to September.
It's time for Western's administration to admit their mistakes and bring back September HOCO. Until then, it seems pretty clear these "unsanctioned street parties" aren't going anywhere. So work with students, not against them, to solve the issue: initiatives like HOCO on the Hill, alternative programming and even the football game will all reduce the number of students on Broughdale and improve town and gown relations.
This is a fight that the admin has unequivocally lost. It's time to face this problem head on, and make sure FOCO 3.0 isn't bigger and badder than this year.