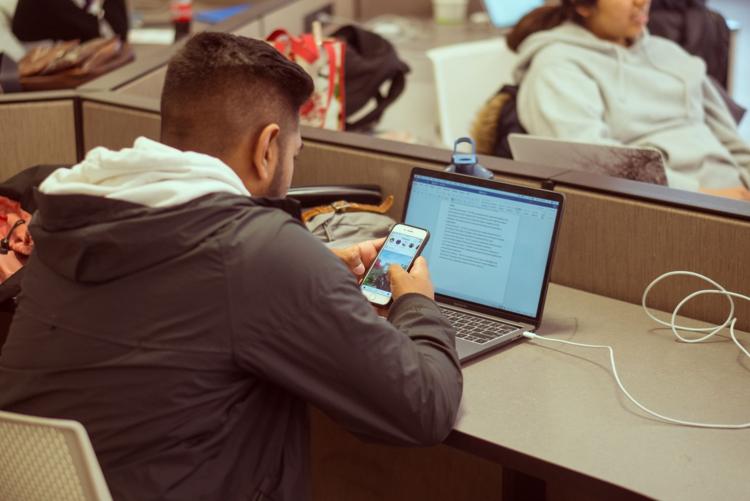 Procrastination affects everyone at one point or another, whether it be cleaning the kitchen to avoid studying for a midterm or doing laundry to put off calculus homework. With finals right around the corner, procrastination is a bigger issue for students now more than ever.
While you might think your procrastination is the result of laziness, researchers have found that procrastination may actually be a way of coping with negative emotions.
According to Tim Pychyl, a professor of psychology at Carleton University, "procrastination is an emotion regulation problem, not a time management problem." Pychyl, along with psychology professor Fuschia Sirois from the University of Sheffield, concluded in a 2013 study that procrastination is focused on fixing short-term emotions rather than finishing a long-term goal. 
Members of the Gazette editorial board expressed that procrastination is a huge problem in their lives, with a lack of motivation being one of the biggest factors. Some editors state that their procrastination has gotten worse since starting university, becoming a normalized part of getting work done. Others added that they felt burnt out and that the culture of procrastination has normalized all-nighters.
In fact, a 2007 study conducted by professor Piers Steel of the University of Calgary revealed that 80 to 90 per cent of university students engaged in some form of procrastination. Doing things that were viewed as more enjoyable or beneficial was often done to counter feelings of failure and self-doubt from the actual task. But be forewarned: procrastination can have an effect on one's physical and mental health, with reported symptoms like chronic stress, general psychological distress and low life satisfaction, depression, anxiety, poor health behaviours and cardiovascular disease.
So how does one combat procrastination? The answer is, in theory, self-love.
Half of our editorial board was skeptical about the effectiveness of self-love in battling procrastination. Some found that partaking in unhealthy coping mechanisms, like not eating until the task was finished, motivated them to work faster and harder. Others found self-compassion to be inefficient. Even the use of negative self-talk was seen as more effective for some, as it motivated them to overcome those negative thoughts by finishing the task.
But despite the unhealthy coping habits students often take on, positivity has been scientifically proven to work. A 2012 study conducted by Sirois concluded that self-compassion provides "a buffer against negative reactions to self-relevant events." Instead of resorting to unhealthy habits, one could divide the assignment into smaller tasks to gradually overcome the larger issue at hand. Surrounding yourself with other students and friends who have similar goals can also help you stay motivated. Even the simple change of vocabulary — positive self-talk — is promoted by mental health experts to combat feelings of insecurity and failure.
The fight against procrastination is hard. It won't happen overnight: it may take days, weeks or months to change bad habits. But hey, even if you reward yourself with gummy bears for every paragraph you read, at least the work is getting done — right?