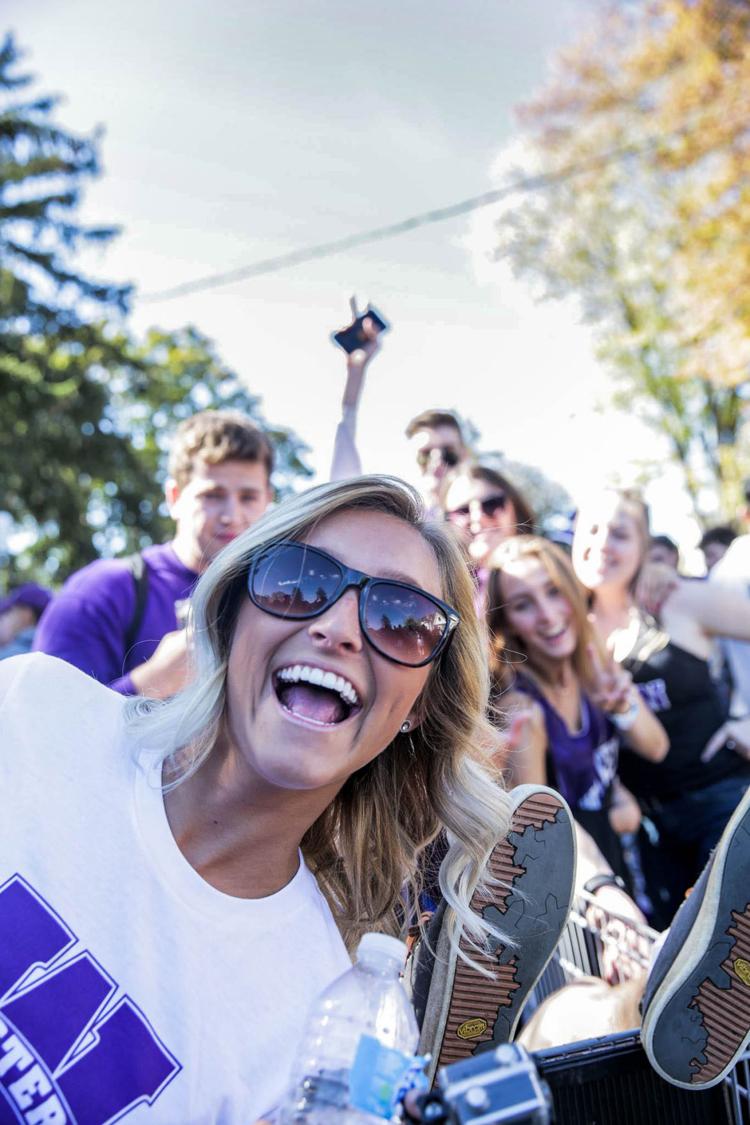 Sticking it to Western's administration isn't the only thing drawing people onto the streets this Saturday. The stage in Elgin's parking lot will see globally known musicians perform for Purple Fest's attendees. Lil Uzi Vert, the headliner, is a big name. Even if you're not an avid listener of his music, chances are you'd recognize his guest verse in "Bad and Boujee" or his face from Twitter.
In hosting him and other mainstream artists, the University Students' Council has strategically planned what could be Canada's biggest university concert — during FOCO.
As an initiative, Purple Fest is savvy. But outsiders may not differentiate between Purple Fest and FOCO. They may not appreciate the subtleties in the USC's plan, such as food trucks, emergency response teams and shuttles for after the concert. They know there's a party, and that party might be worth going to.
Whereas in the past FOCO has been mostly contained to Broughdale Avenue (with some spillage onto the surrounding streets), the party may now encompass a wider area, spreading between Broughdale and University Drive, connecting Western's traditional Homecoming party location with university property. This physically, and perhaps socially, connects FOCO to Western's campus.
Last year, 11,000 people flooded Broughdale wielding purple Jell-O shots and warm beer in celebration of what was once Homecoming. Rather than celebrating purple-infused camaraderie, FOCO became an excuse to rebel against authority — a potential allure for everyday Western University students. And the crowd didn't just include Western's finest: everyone from Fanshawe College students to Queen's University students to Shawn Mendes made it out for last year's infamous party.
Purple Fest, which is currently sold out online and has the capacity to hold 12,000 people, aims to contain students in a controlled environment so they can be kept safe while partying at a sanctioned event, drinking from a licensed beer garden and enjoying live music.
Seemingly, this decision makes sense. While FOCO has become a fun tradition, the reality is that it can be dangerous: last year, the block party led to 37 hospitalizations, and paramedics struggled to reach those in distress. A desire to keep students safe through structured programming is understandable.
However, the concert risks legitimizing FOCO as a Western-associated event, and it may draw even more people than last year's 11,000. There's a chance that even if people don't have tickets to see the concert, they'll continue partying, listening in and waiting for the show to end.
Within the Western bubble, Purple Fest and Broughdale may seem distinct. This week and early tomorrow morning will surely see housemates heatedly debating the merits of attending Purple Fest or banking on greener pastures elsewhere. But outsiders may not be having the same debates. They'll get in a car, on a bus, on a train or in a plane and get to whatever's happening, wherever it's happening.
If the university hoped its 2016 decision to move Homecoming would curb partying, Purple Fest may have eliminated that hope altogether.