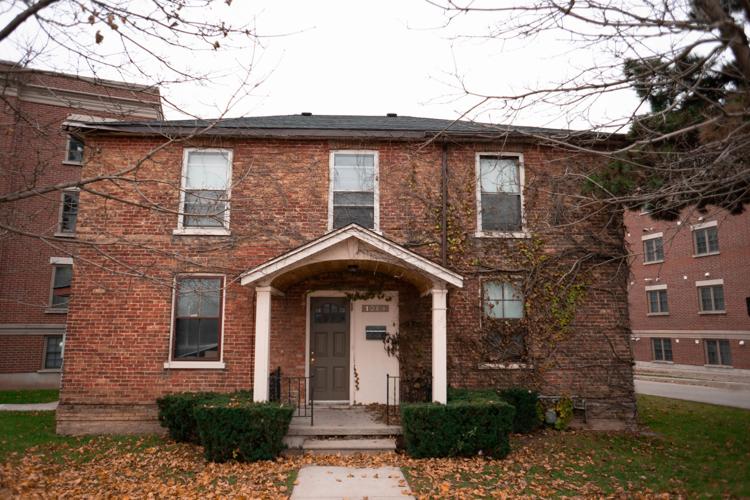 Imagine this: you rent a bedroom in a student apartment with no windows, only to find that it violates provincial and municipal building codes. Unfortunately, this has been a reality for some Western students.
Most Western University students live off-campus, and while most don't have a rental situation that bad, many are still forced to choose between rentals you could call the unholy trinity of student living: dingy, over-priced and far away.
Renting as a student sucks — we're young and mostly unfamiliar with the local housing market or of our rights as tenants. And let's face it, there are people out there who are more than willing to take advantage of this.
Being first-time renters, most students simply don't know what to research or look for in a rental before signing a lease. This puts them at a huge disadvantage compared to more experienced renters. 
Things like the average price of rent in your new city, how much they should expect to pay for utilities included and even crime rates in a neighbourhood are important factors when looking for a rental, that most students just don't know to dig for. 
This lack of knowledge about the local housing market is sustained by the high pressure students are put under by landlords to sign a lease after they start looking at rentals. 
As early as late October, students looking to move off-campus are told that if they don't sign a lease soon all the good places will be gone. Landlords will warn that their six-bedroom hole-in-the-wall (at $600 a month, minus utilities) have "a quick turn around" or will be leased "on a first-come first-served" basis — pressuring students to sign before they've done their homework. 
Even once students have a rental, many are unaware of their rights as tenants. Because of this, many might hesitate to hold their landlords up to the same standards a more experienced renter would. 
This can flare up when the rental needs repairs. Students could be afraid to ask, or maybe just don't see the point if they're only going to be living there for a few years. Either way, it allows landlords to be lazy and drop their standards for themselves. 
Plenty of landlords know that students are timid and so landlords can risk disregarding the rules without fear of recourse.
There are some great services on campus to support students renting off-campus. Western University's Off-Camous Housing Service provides professionals to read over your lease before you sign and legal advice if your rent arbitrarily rises, provided by Western University's Off-Campus Housing Service. 
But not enough students are aware of these resources. Leaving renters feeling powerless against their living conditions.
Quite simply, renting as a student sucks and without proper support, students will continue to be stuck in a grey area where professional landlords know all the rules, and know when they can ignore them.