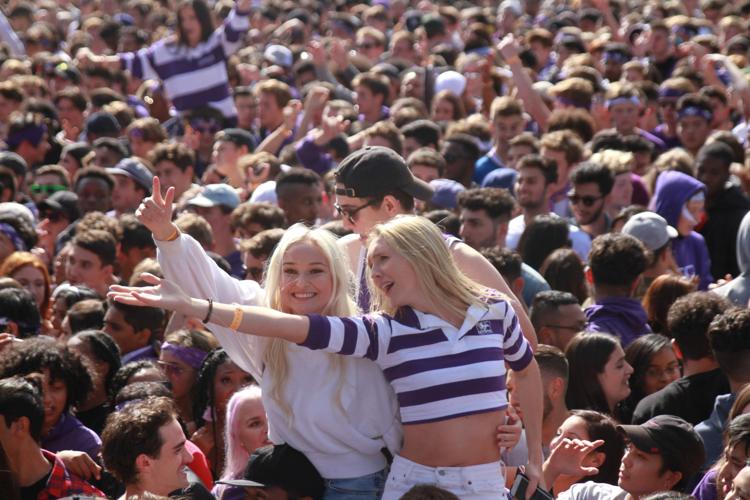 After Rocky, anything was going to be a disappointment.
Over a month after A$AP Rocky was barred from entering Canada to preform at this year's Purple Fest, the University Student's Council has announced how they plan to spend their refund from the artist.
In a Council meeting last Wednesday, the USC executive announced that the surplus money, estimated to total over $130,000, will be spent in two ways.
Part of the money will go towards a Community Impact Fund worth $100,000 to support student initiatives for mental health, equity and gender-based violence. The leftover will be added to this year's programming budget, meant to bolster USC events held this year, while all who bought a Purple Fest ticket still go to Western University.
All things considered, this is a responsible way to spend the money. Considering events of the past two months, namely Fake Homecoming banner misogyny and a prof using the N-word in lecture — it's clear that our campus would benefit from some equity work.
That said, the money thrown into the programming budget is a different story.
The reality is, most students — especially those who shelled out $59 plus tax to see a world-famous rapper — aren't really interested in the carnival games and bouncy castles that can swamp the University Community Centre.
This isn't to say these events aren't popular with certain groups of students, but this surplus programming budget should really be reinvested in the students who coughed up the cash in the first place. And these students won't see karaoke on Concrete Beach as a make-up Purple Fest, even though they would both be USC events.
Of course, with students getting their tickets from second-hand sellers and buying tickets for friends — a partial refund would have been an unrealistic, logistical nightmare. And hosting another Rocky-sized concert this year is out of the question.
But one viable option would be to reinvest this year's surplus in next year's Purple Fest. While it's true this would hinder any graduating students enjoying the surplus money from this year's Rocky horror show — reinvesting the money in next year to provide a better concert would be a more visible way for the USC to make up for this year's disappointment.
It will be ages until any details about next year's concert, if it happens, are released. But if they do come, students would actually notice them.