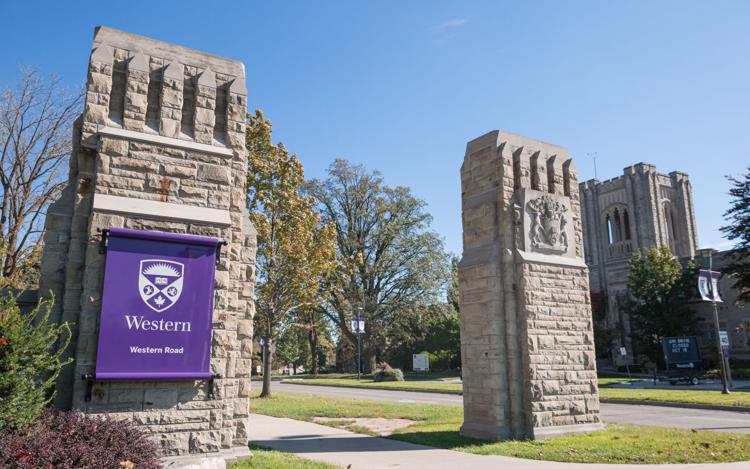 After a long wait, certain results from last year's Student Voices on Sexual Violence Survey have finally been released by Ontario's Progressive Conservative government. Over 160,000 students from Ontario's post-secondary campuses answered questions about sexual violence and the support systems put in place by their schools — and Western's results aren't good.
In a section where respondents answered whether or not they were aware of the accommodations or services related to sexual violence provided by their school, 64 per cent of participants from Western University answered "Strongly Disagree or Disagree" — the highest rate of unawareness of any post-secondary institution in the province. But despite not knowing how to access help if they needed it, Western had the highest percentages of students who reported experiencing sexual harassment and non-consensual sexual experiences.
Though these numbers are disappointing, they aren't particularly surprising. Most Gazette staff members agreed that they were unaware of on-campus services or support systems for survivors of sexual violence; although people had heard of community-based organizations like Anova, they were unfamiliar with Western-specific services.
The Gazette agreed that Western spends a lot of time talking about consent, especially during O-Week and the first few months of school. However, while conversations about consent are incredibly important, so are conversations about what happens in the event that sexual violence or harassment takes place. While the university places a heavy focus on consent and prevention, support for survivors is scarcely discussed.
In response to the staggering survey results, Western is launching further initiatives against sexual violence on campus. But these initiatives are still prevention-based rather than focusing on solutions or support. The university also sent an email to students claiming that they were "disappointed but not surprised, by the findings, including the number of respondents who reported experiencing or witnessing sexual violence." If the university truly expected the number of survivors and witnesses to be high, then there's no excuse for how little the university does to discuss and provide support for survivors.
It's worth noting that on-campus support systems for survivors do exist, but they aren't heavily discussed, and they're fairly limited. Moving forward, Western's focus should be on expanding and advertising these services rather than simply continuing to discuss prevention and consent.
As the survey indicates, the number of students who have reported sexual violence is high and the number of students who report knowing how to seek support is far too low. Support systems need to be implemented and advertised before we can start talking about prevention.