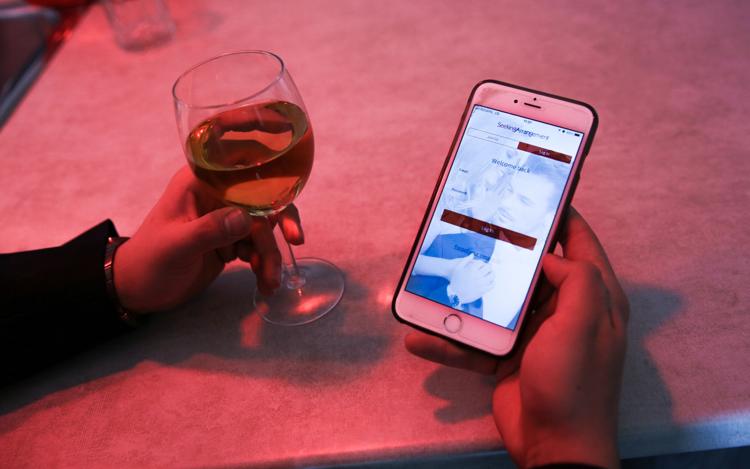 Download an app, sign up for free, and in just a few swipes, you'll find someone willing to pay your tuition. That might sound unbelievable, but it's the dream Seeking Arrangement is trying to sell.
Seeking Arrangement connects sugar babies with sugar mommies or daddies — financially established individuals who trade money and gifts for companionship. In the past few years, the app has started marketing itself specifically toward students, offering free premium membership to those who sign up as sugar babies. They call this program Sugar Baby University, stating that student sugar babies can get a head start by getting help "paying for other university-related costs, such as books and housing."
Over the past year, Western University has gone from the school with the fifth most sign-ups to the 17th. But while our numbers seem to be declining, university sugar babies are becoming more common across the country: the number of student sugar babies on Seeking Arrangement across Canada has risen by 44 per cent since last year. According to the site, students receive an average monthly allowance of $2,925 among other benefits.
It's understandable that students are turning to Seeking Arrangement when trying to evade looming debt and ease the strain on their wallets. An app that markets itself toward broke students is enticing. So if a student feels comfortable meeting with sugar daddies and mommies, then all the power to them: an agreement between consenting adults should never be an issue. That being said, there are still some concerns that accompany signing up for a site like this.
Seeking Arrangement mentions all of the potential benefits of signing up as a sugar baby, but none of the potential risks. The reality is that a mutually beneficial agreement between sugar babies and sugar parents can present a dangerous power dynamic. If a vulnerable student becomes financially dependent on someone, it may become hard to leave the relationship even if they want to. Beyond that, manipulation can become an issue if finances are involved.
These are, of course, possibilities in any relationship between adults, but the power dynamic that exists between sugar babies and the people paying their tuition could be especially dangerous. As a site marketing itself toward vulnerable students, Seeking Arrangement has a responsibility to make sure those students are safe. At the very least, it should have a section about consent and safety, which could outline red flags for sugar babies to look out for, as well as resources to turn to in unsafe or uncomfortable situations.
The benefits of becoming a sugar baby are appealing. For financially strained students, websites like Seeking Arrangement seem like a clear solution to empty wallets and bank accounts. But the website also raises safety concerns for vulnerable students. While a sugar baby relationship comes with benefits, it also comes with potential risks — students should be made aware of those before they sign up.
Would you consider being a sugar baby?