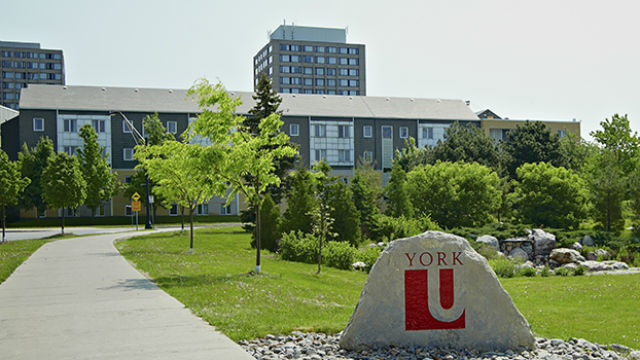 York University's contract faculty are striking, and we should welcome it. But every movement has its excesses — students' educations shouldn't become unnecessary casualties.
Contract faculty at York University have been striking since Monday after negotiations over a new collective agreement failed. Their grievances are many: job security, hiring equity, better childcare, improved funding for graduate students, smaller class sizes and more.
Many of these concerns are valid. Analysis of Ontario Labour Force Survey data suggests that 53 per cent of post-secondary education workers in Ontario are, to some extent, precariously employed. The analysis defined precarity as remuneration characterized by uncertainty, low income, limited social benefits and a part-time or temporary basis.
The connection between helping teachers and a better education is well-established.
Students are indirectly benefited by the empowerment of their teachers, because while many teachers work from love, most do it as employment. Job security and financial alleviation through other means, like childcare, makes the job more attractive to candidates, drawing better people to one of the most important services our society offers. Fair compensation also ensures teachers have the ability to focus on fully supporting their students. 
However, many would outline the logistical difficulty of accommodating the striking union's demands. Their greatest difficulty will be in wrangling the money to fund their propositions, however noble. York's administration has claimed that accepting the demands in their totality would increase the expenses of contract faculty by 57 per cent. Some also point out that universities already tend to spend a significant portion of their budgets on wages. For example, at Western University, salaries and benefits constitute 60 per cent of Western's operating expenses.
Despite university money being difficult to move around, it's not hard to find. Western University pays their administrators handsomely, with its foremost members collecting upwards of $300,000 annually. There are plenty of questions to raise about the amount of funding funnelled into massive capital projects — like our FIMS and Nursing Building and the Western Interdisciplinary Research Building — as well.
Ultimately, students have little say during strikes. Not much lost time is required to jettison a semester, and the York negotiations must be expedient and curb excesses. Although workers have the right to strike, there are limits.
For example, some things are truly worth fighting for — such as York's crusade to create more clear, accessible pathways between temporary and permanent work. They are disputing the ability of long-time contract instructors to have their positions converted to tenure-track jobs, and it's a worthy fight.
Ontario's college strike proved poor negotiations can unfairly punish students. Haggling over academic freedom hurt 500,000 students after larger concessions had already been made, such as a provincial task force to examine paying part-timers on the same scale as full-timers.
In the case of York, we hope class sizes don't become the sticking point. While discussion-centred classes would benefit smaller class sizes, large lecture-based classes would benefit only negligibly; notably, these lecture classes, like science, technology, engineering and mathematics courses, often constitute the largest student populations on campus. 
Workers have the right to strike, but negotiations are about compromise. Its critical bargaining doesn't descend into a power struggle that leaves students' educations as collateral.