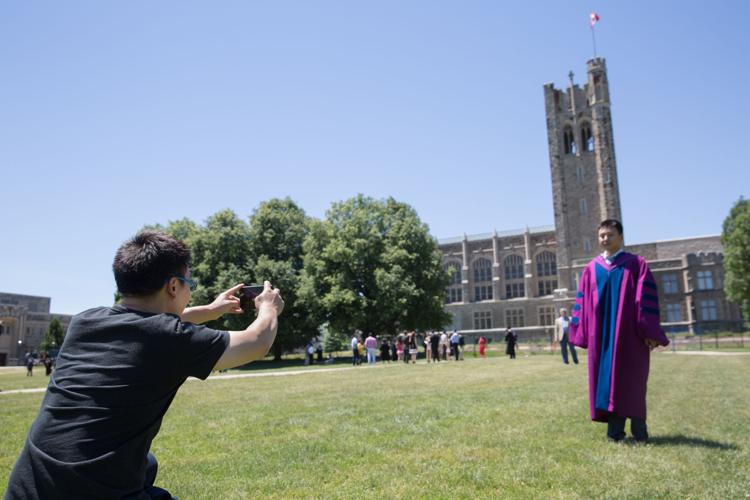 Fear not fifth-year students — turns out your victory lap doesn't make you an oddity.
According to a recent analysis published by Statistics Canada that tracked Canadian students entering first year programs full-time in 2010, 60 per cent of Canadian students did not complete their degrees in four years. And a further 26 per cent hadn't completed their degrees within six years.
On the surface, taking an extra year or two doesn't seem that bad. It gives students more time to figure out their career path and a chance to boost their GPA for grad school. But we should be troubled by just 40 percent of Canadian students actually graduating in the time an average degree should take.
In and of itself, this number isn't a problem. Student's shouldn't feel pressured to graduate before they're ready. In many ways this statistic could be comforting — not graduating "on-time" appears to be more than normal.
The trouble lies in that this statistic is reflective of larger and growing problems across universities. Degrees are becoming larger and more expensive, giving students far less wiggle room than they once had.
In a country where bachelor degrees are becoming increasingly common, and even prerequisite for many jobs, students are feeling pressured to take on bigger degrees. Honours Specializations and Double Majors run rampant as students feel the need to stand out in a competitive job market.
And as students take on these larger degrees universities add more required courses to their majors and honours specialization. One honours specialization now needs 13.5, for instance, far above the standard 10. A failed course doesn't just mean losing an elective now — it can be detrimental to graduating on time.
All these extra courses mean one thing for students: money down the drain.
Taking additional years to study, be it to complete a degree or boost marks, can cost students thousands. All the while the price of a post-secondary education is only going up.
In 1990, a student could take a summer job, work fewer than 300 hours for five dollars an hour, and cover the average tuition cost of $1,464. Today, the average student would need to work at least 500 hours at minimum wage to cover the costs of school.
It's possible that today's students simply can't afford their education without taking time off to make money.
Ultimately, while it's nice to know our sixth-year undergrads aren't alone in their toilings, supports should be in place to make sure our students can get their cap and gown on time.