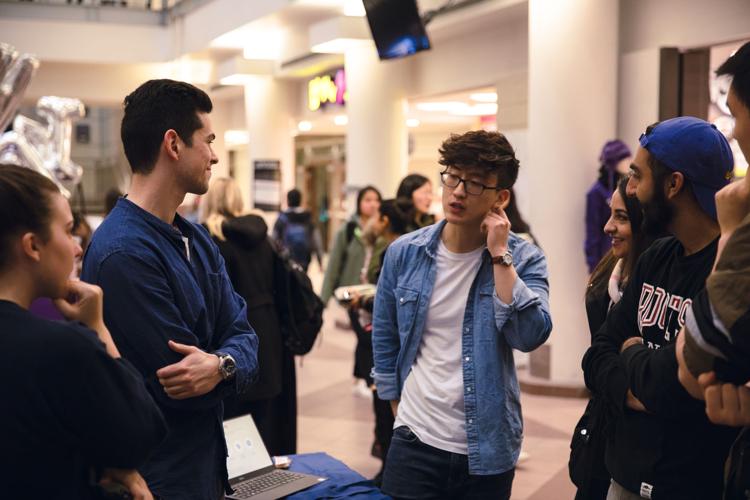 The University Students' Council election season is here — slates are announced, campaigning starts on Jan. 21 and students will have the opportunity to vote on Feb. 4 and 5.
But will they?
Last year, only 23 per cent of the Western student body voted in the USC elections. While it's easy to blame the lack of voters on student complacency, the reality is that many might not even know what the USC is or what exactly it does.
Western University's student government has a hand in just about everything that happens on campus. The USC is behind advocacy concerning sexual violence prevention and mental health improvements, oversight of inclusivity programming through organizations such as Pride Western, services like bus passes and food support, campus stores and restaurants, and big events like O-Week and Purple Fest. Every year, as candidates start campaigning, their platforms are usually based on changes or alterations within these areas.
Overall, the USC is Western students' outlet for voicing concerns and seeing that their student experience may reach its full potential.
In the last year, Western saw tangible changes implemented by our current USC, which is led by 2018 USC election winners president Mitchell Pratt and vice-president Danny Chang. These include a consent education campaign supported by Anova of London, research and recommendations for improvements to Western's sexual violence policy, advocacy for increased mental health supports on campus and changes to Purple Fest, which became Canada's biggest university concert.
Of course, there's no guarantee that elected slates will follow through on their promises. But by following the elections, students learn more about the way their campus functions. Voting allows them to make choices that may have long-term impacts — when given the opportunity to vote, it's worth taking advantage of.
As of right now, it appears the USC elections' biggest issue is a lack of education. Through initiatives such as WesternVotes, the USC is attempting to grow campus' political interest and awareness. But more must be done, and it's up to the USC to engage students in all years and across all areas of campus life to better understand their needs and meet them where they're at. 
And in the meantime, students who are engaged can share information with friends and stay on top of political happenings. Because our government's actions matter, and their accountability is our shared responsibility.
This election season, prioritize paying attention and make your vote count.