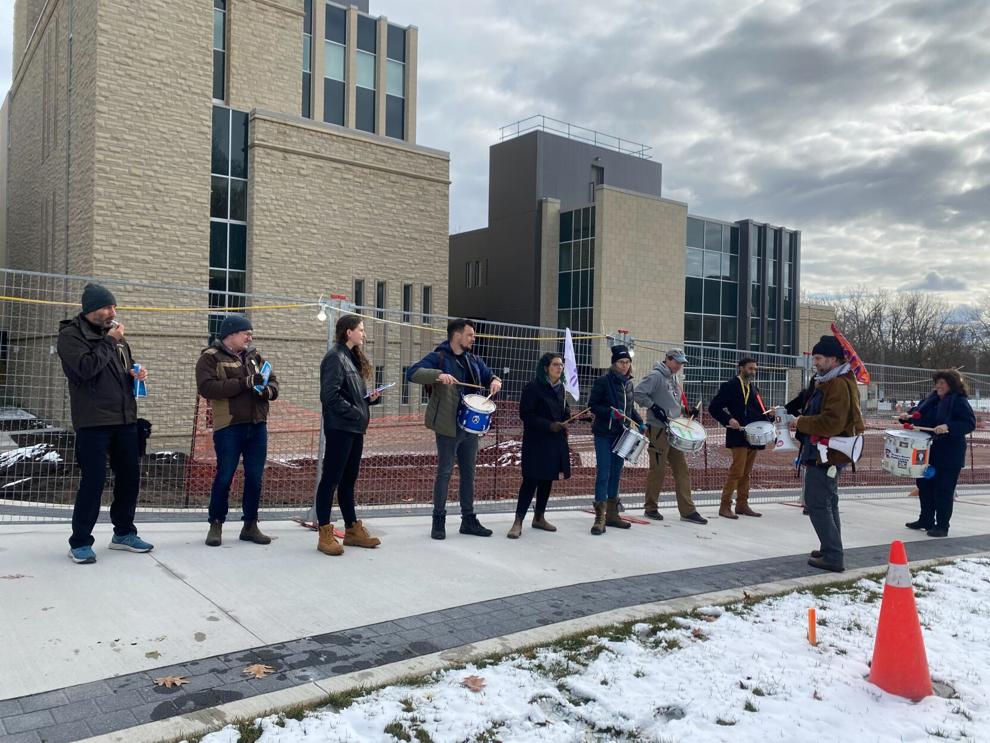 Western's faculty are negotiating for better working conditions, and the university should give them some of what they want. But it's imperative this negotiating impasse doesn't come to a strike, and it's on both parties to avoid one.
Western University and the University of Western Ontario Faculty Association have spent the last few months negotiating a new collective bargaining agreement. UWOFA has set a strike deadline of Monday at 11:59 p.m., which means classes will be cancelled starting Tuesday if a new agreement cannot be reached.
UWOFA's demands include the reduction of workload by hiring more faculty, converting contract faculty to full-time positions to give them more job security and giving part-time faculty health benefits. Western does not comment publicly on labour negotiations.
Many of the demands from UWOFA seem reasonable. With Western planning to expand to 50,000 students by 2030, the need to add faculty to ensure the faculty-to-student ratio does not become extreme is present. To hire high quality faculty, Western needs to ensure that the working conditions of faculty are desirable. 
However, a strike is obviously not in the best interests of students. The short term pain of a strike is not worth the long-term gains of what UWOFA is asking for — at least from the student perspective.
In the event of a strike, classes might be postponed instead of cancelled. When CUPE Local 3903 — which includes York University's contract faculty — went on strike in 2018, about 500 students had to delay their graduation, and some courses had to be deferred from winter to fall.
After three years dealing with COVID-19, online classes and a constantly changing safety environment, the 2022–23 school year has been a much-needed return to stability and normalcy. The delayed, modified or cancelled classes that come with a strike would be another blow to the already-damaged learning experience of Western's current students, a cost we shouldn't have to pay.
Giving into UWOFA's demands comes with trade-offs. Every extra dollar the university spends on faculty is a dollar they can't spend on infrastructure — like new residences or renovations — or other services on campus. Western's plan to expand the undergraduate student population to 50,000 students by 2030 adds urgency to these needs.
But the heart and soul of a university is its students and staff, both of whom stand to gain from smaller class sizes and high-quality faculty that the university can attract through improved benefits and job security.
Over the next few hours, UWOFA and Western senior leadership will meet to negotiate a deal. The university should make concessions to the faculty, but they both need to come together to avoid a strike that students would bear the brunt of.
Our education depends on it.