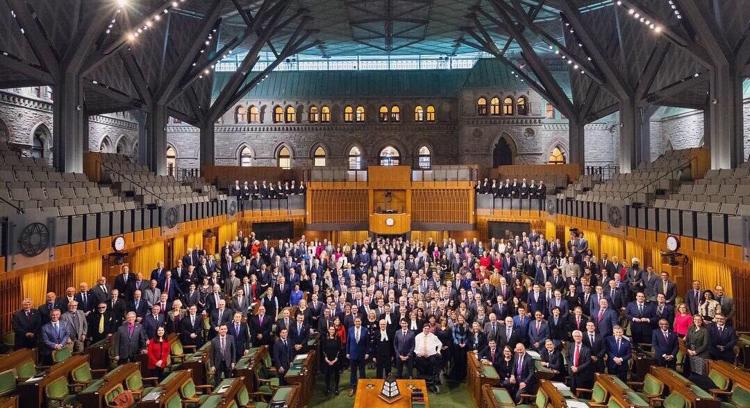 March 8, International Women's Day, was an important occasion for all women.
To mark the occasion, elected members of the University Students' Council executive wrote a letter to the Gazette, shedding light on obstacles women often face in the realm of politics and leadership.
Given that women make up about half of the population, equal representation in leadership roles seems like a requirement. But as of 2018, fewer than five per cent of women in the workforce held CEO positions in Canada. That same year, 49 women, a record number, occupied seats within Ontario legislature — a record maybe, yet still a minority of 124 total seats.
Although those numbers seem daunting, our situation is slowly improving. In recent years, we've seen a series of small shifts: Hillary Clinton ran for US president, congresswoman Alexandria Ocasio-Cortez, the youngest woman ever elected to Congress, shares her experiences on social media and more women are enrolling in post-secondary education globally.
But Clinton and Ocasio-Cortez are anomalies. Women still lack representation on public and visible fronts. Having more women occupy positions of power would allow for a confluence of views in a diversifying society — after all, it's 2019, and the diversity in our communities should be mirrored in our politics. Western University is also evolving with the times, as reflected in the USC elections, where Cat Dunne pulled through as vice-president. Student bodies are microcosms of political systems. If change can occur here, hopefully it can on a larger scale as well. 
Politicians are ultimately there to help improve lives. Women in leadership will be able to consider issues with different viewpoints than their male counterparts — and in turn, bring fresh perspectives to problems new and old. 
Though media is guilty of perpetuating gendered stereotypes, it has the capacity to challenge them as well. The Nike Dream Crazier campaign featuring Serena Williams empowered women to defy societal constraints and to participate in male dominated activities. Initiatives like this one show a push toward the representation and celebration of powerful women.
Ultimately, seeing more women in leadership stems from access to opportunity. Published in February, a study conducted by the Globe and Mail showed that there was gender bias in federal research grants, restricting women's ability to gain leadership influence in their fields. If women were given opportunities to lead, they would feel more welcome to join conversations around leadership.
At the rate we are currently going, total gender parity won't occur soon; Equal Voice estimates it'll take 90 years in the House of Commons. But we're making strides and challenging the status quo. We need to redouble our efforts and build toward a future where women are leading. Because an equal future is a worthwhile cause to invest in.