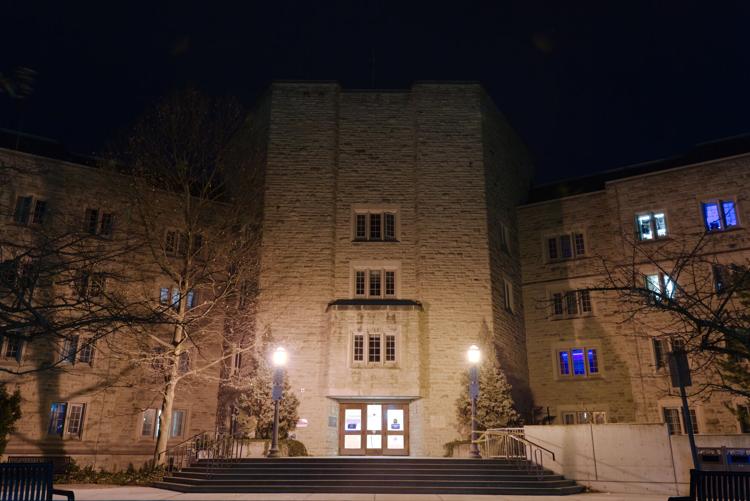 After Western declared two outbreaks in its residence halls late November, it has become clear that opening 70 per cent full was a mistake.
Traditional residences were known as breeding grounds for illness even before the pandemic. The cramped conditions, partying and "floorcest" all led to a chorus of coughing and sneezing on every floor.
Now, more is at stake than catching the common cold.
Residences at Western University have enlisted numerous protocols for coronavirus safety. But, when dealing with thousands of young adults away from their parents for the first time, no amount of safety measures is going to be enough.
The administration should know its student body. Maclean's listed Western as a top party school for the past three years and the community shows no signs of shaking that reputation.
Western's three residence outbreaks have all been relatively contained, showing that coronavirus protocols must be working to some extent. But frankly, with a deadly, contagious virus, even one outbreak is too many.
Of course, even if residence capacity had been cut off at 50 per cent, it wouldn't change the fact that any small number of students ignoring the rules could put everyone at risk. A combination of not being scared of COVID-19 and wanting to have the "university experience" means frosh are more likely to participate in risky pandemic behaviour, regardless of what protocols Western puts in place.
The residences at Western also have different layouts and differ accordingly in perceived safety. Traditional style has many rooms on a floor, with multiple people sharing bathrooms, showers and a cafeteria.
Other residence styles might feel safer. In apartment style residences, where there admittedly have still been cases, students live with in small groups and share a kitchen and bathroom. This means less exposure to others in the residence and more opportunity to avoid risk-taking students.
While closing residences for the second semester is not a viable option, something needs to be done. This includes better training for dons and sophs.
These students are responsible for maintaining order in residence and need to be well-equipped to do so. And while Western says the rules have been well-communicated, many students leaders say they find them vague and confusing. The simple solution? Retraining before the start of second semester so everyone is on the same page with a clean slate.
Beyond clarifying the rules for student leaders, Western should also give students in residence the choice to opt-out of residence for the second semester and be refunded. Less crowded residences would be easier to control, monitor and clean.
As we've all heard before, these are unprecedented times. So, it's time for residence to take unprecedented measures and be proactive in mitigating outbreaks second semester.