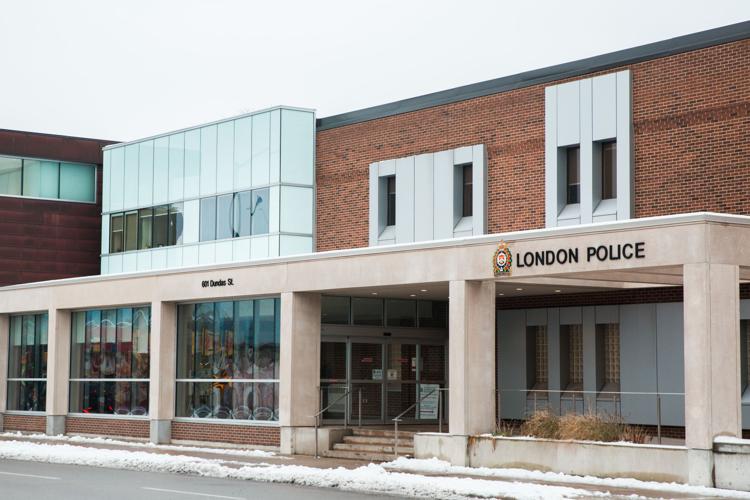 Did you see the biggest story of the year so far? It was all over Western News.
Western University announced they're getting personal information directly from police about students who seriously break the law while partying. They'll use the details to investigate the students under the Student Code of Conduct, even when the incidents happened off-campus.
But most students have never heard of Western News, where the school publishes media notices like these. More importantly, imagine a person who plans on bringing pills to this Fake Homecoming — do you think they read Western's press releases?
These students, while a danger to their peers and deserving of investigation, won't find out the system has changed until they're already in it.
And the whole student body risks going unaware: the wall separating their university and their police force now has a backdoor.
This new info-sharing plan will only apply to extreme criminal charges: assaults or sexual assaults, for instance. But these students, like all students, should be properly informed when the justice landscape is changing beneath them. While they talk to police, they'll have Western's questions to answer too.
Western's quiet press release also came after the plan was first indicated by police, and despite its obvious intent for Fake Homecoming, comes just five days before the event.
Western's eagerness and ability to contact students with some announcements, while this news hides away, is telling. Mass emails to the student body are a ready tactic, discussing labour negotiations with faculty or TAs. Yet they've put no effort in telling students that their information, once resting with police, is no longer out of reach.
Student Experience held a Facebook live Q&A about the changes today. That is worthwhile, coming from the body administering the code. But they could only answer questions once Western had announced the plan.
Since April, when Western announced the student code would be adapted to punish off-campus partiers — and even before, when the university came under pressure to make the change — some cooperation with police was necessary. Even if the agreement's terms were uncertain until recently, the very prospect of a pipeline between Western and the police is something campus should have the warning to discuss.
Students have a right to know how their personal information is being handled. For all intents and purposes, Western has fallen far short of that mark.
This at least means they don't intend it to be a deterrent for this year's Fake Homecoming. If they did, the new punishments would already be in action, like London's enforcement of the new nuisance bylaw.
2020's Fake Homecoming could be the new plan's target. The larger the figure of students sanctioned for partying that Western can tout, the scarier the prospect of partying gets.
It's also possible Western is just changing the code to appease London rather than to fix the Fake Homecoming problem. It's debatable that such a pedantic, hush-hush practice as the code will have the same chilling effect as, say, policing. And major city officials also called for Western to make this exact change.
The code's ripple effect will depend on numbers: how many are brought under investigation, and how much of that news reaches their friends.
Otherwise, the most illicit revellers are already hit hard by bylaw fines and criminal charges — the code won't be the scariest part of their story.