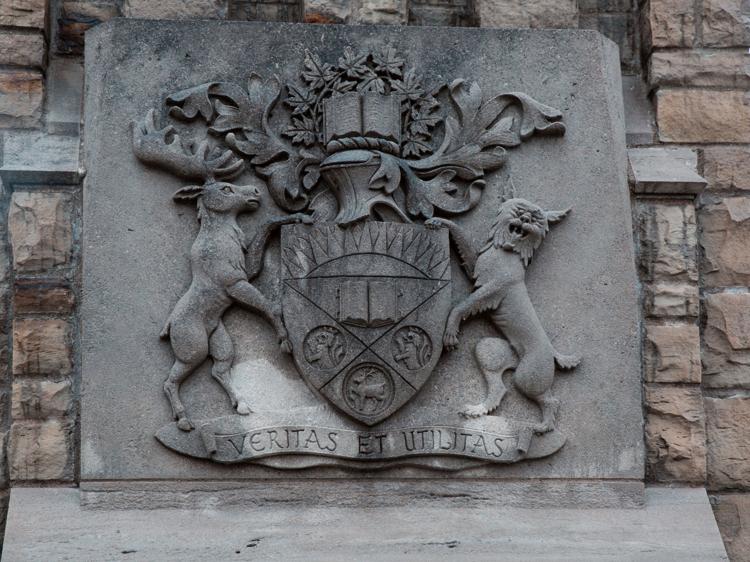 In front of an audience of graduating students and their families, Aubrey Dan thought it was a good idea to objectify the young women in the room. What's worse is that when he realized he had offended the graduating class, his apology came four days late, half-hearted and only loosely backed by Western University.
Dan, who attended Western in the '80s, is undoubtedly accomplished enough to speak at a convocation ceremony and receive an honorary Doctor of Laws degree. Since graduating from Western, he became a Tony Award-winning producer, businessperson and philanthropist. He has actively donated to Western, even getting a department named after him in 2017. But those accomplishments fail to reconcile for comments he shared at a convocation ceremony for the faculties of Arts and Humanities and Social Science. Dan referenced an article published shortly before his time at Western and, in the process, he reduced the women receiving degrees down to their appearances.
"According to Playboy magazine, at that time, [Western's] women are among the best in North America," he said. At this, the audience laughed uncomfortably, but silence fell when he continued. "And obviously, they still are."
Perhaps it was meant to be a lighthearted joke, but audience members were likely left feeling belittled on what is one of the biggest days in students' lives.
And then Western's apology four days later, on Tuesday, Oct. 30, might've been worse. It included statements from both Dan and the university itself:
Dan's statement is a non-apology. Rather than sincerely apologizing for his sexist statement and acknowledging its wrongness, he places the blame on those who were offended, stating that his comment was "a compliment and nothing else," before continuing that he's an "egalitarian." In 28 words, Western "sincerely apologize[d]" to all who were offended at the convocation and elsewhere. They continued, in 35 words, to reinforce their bond with Dan.
This ordeal appears to be a public relations disaster. Dan's misogynistic comments and its faltering apology are being discussed by the likes of Vice and the CBC. But Western has yet to right their wrongs; the apology they issued doesn't make up for the events that happened. If anything, the apology makes things worse.
A genuine apology might have resolved this issue quickly — an ability to look back on one's actions and recognize why they were inappropriate is appreciable. But Western's mishandling of this situation inflated matters rather than fixed them.
There are a few steps Western can (and should) take from here. The university can issue a full, sincere apology for both the convocation itself and the way the initial apology was mishandled. Western can reach out to the specific families and students who attended the convocation and apologize to them directly. If Dan refuses to provide a genuine and appropriate apology, Western might consider distancing themselves from him.
When trying to honour the accomplishments of graduates, bringing up a pornographic magazine and sexualizing female students is never a good idea; and neither is blaming people for being offended.
From here, Western must take responsibility for Dan's mistake and offer improved reconciliation.