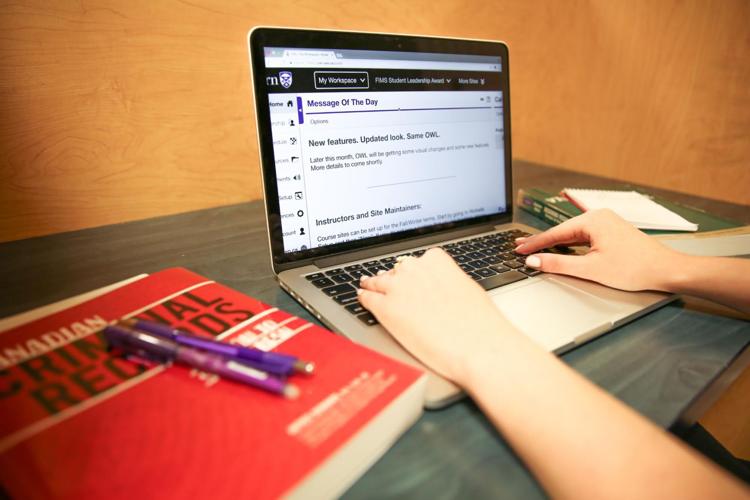 An internal memo, 16 days after students lost past OWL content, just doesn't cut it. 
The OWL courses removal initially happened without warning or explanation from Western, leaving many students without essential study materials and their own past work.
Western University's provost Janice Deakin sent an internal memo, subsequently published by the Gazette, stating the change was meant to make the OWL system more efficient and improve students' access to current course materials. 
To be blunt, the situation was handled unprofessionally altogether. No information was initially released, and when students did pose questions online, Western administrator Courtney Hern posted on Facebook that the course content removal was due to a loosely defined "change in copyright laws." However, the only mention of a copyright law link in Deakin's memo was a statement that the OWL changes were not related to a recent federal court decision that influenced Canadian copyright law.
Mistakes are understandable, forgivable, even for an institution as large and well-staffed as Western. The real problem is the administration's continual refusal to take responsibility for the issue and their disregard for the student body as evident throughout the entire process. The content was taken down without any sort of prior warning to the students affected — no announcements, not even an email. 
Furthermore, attempts by the Gazette to reach a university representative were met with weeks-long evasion, ending in an outright refusal to comment. This stonewalling of an organization working to seek answers on behalf of Western students points, again, to disrespect of the student body. To date, a full explanation of what happened and why has not been offered by the administration to students. 
This issue highlights a grave discrepancy in power at Western, not to mention a severe lack of transparency on the part of the university itself. Despite the fact that students pay for articles of instruction, such as OWL, it's clear that the university can revoke this access on a whim and with complete impunity.
If students want answers, one other avenue to explore is the University Students' Council. The USC, as elected representatives of the student body, has a responsibility to advocate for undergraduates. The USC published a statement last Friday expressing their disappointment that students' content was removed without their consultation. The student executives said they're "working with the administration to make sure the student voice is heard." Beyond advocacy, this is an opportunity for the USC to take action. They need to push for tangible change and press for answers.
Going forward, one solution is for Western to temporarily release the course content again — at least long enough for students to retrieve their material. But this appears to be a futile hope. The administration's evasiveness, refusal to comment and the generally dismissive attitude towards the whole situation signals they seem to be waiting for the situation to blow over before they resume business as usual.
The student voice is essential in any sort of democratic discourse within the university, particularly regarding issues like this which affect students so immediately. When the administration makes decisions that dramatically impact students, they should be at the table. For Western's administration to discount the student voice is unacceptable. We deserve better.