Now, with the dust settled on the A$AP Rocky roller-coaster, students have one question left: what's happening to the money?
On Sept. 27, hours before his Purple Fest time-slot, Rocky tweeted that visa issues would bar him from participating in Purple Fest. The concert suddenly looked a bit different than advertised, causing ticket-holders to flock to social media for answers. 
The "Must Knows" Facebook page began to flood with people selling their tickets for a fraction of the original cost, unsure if they would be getting refunds.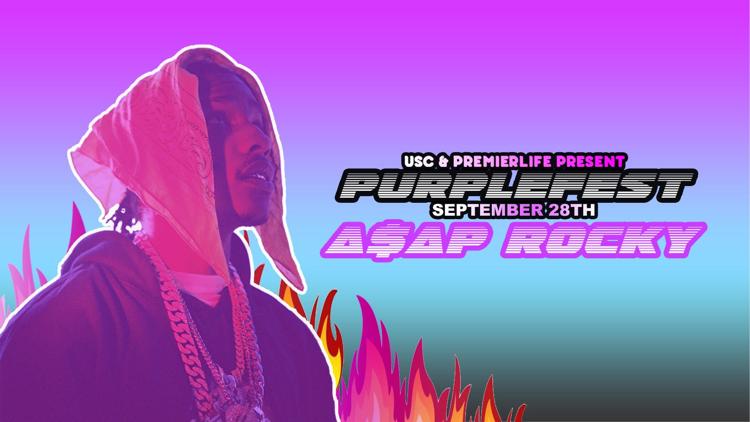 That question was answered the day-of, when the University Students' Council said they would not be offering refunds. But the doubtless thousands of dollars in ticket money, not spent on the rapper's contract, are hanging in the air.
The USC was right to expect Rocky, as they were given assurance of his presence — and of course, this wasn't his first concert. The rapper doesn't have a reputation for skipping his concerts and missing this one would be detrimental to his image.  
But the USC had to be prepared. After all, this wouldn't be the first time Canada has blocked someone with criminal changes from entering the country. 
There had been debate of Rocky's attendance for months — and it seems the USC anticipated both outcomes. Even without Rocky, the USC secured a solid lineup with Tyga and A Boogie wit da Hoodie. Yet, somehow this planning doesn't seem to have extended to preparing an official statement explaining Rocky's absence and its implications to students. 
Although the situation was not ideal, the USC should have taken the lead in informing students that Rocky would be a no-show. 
Only after confused students went to Facebook and Reddit with questions of compensation did the USC post a response. The USC didn't issue an official statement clarifying Rocky's absence.
To be fair, giving refunds would have been a logistical nightmare. 
Beyond the basic problem of figuring out how much to give everyone, there's the issue of who the money should go to: a lot of students bought their tickets second-hand and a bunch sold their tickets for cheap when they realized Rocky wasn't going to show. There is no clear way the USC could know who is owed money. 
We would never expect refunds from private venues either. The USC may be a student government, but they are a corporation too.
So now the USC is left with a surplus. As of Monday, they revealed their plan to reinvest the money into the Western community — but have not yet announced any specifics. 
The most obvious way to spend this money would be to invest in programs harmed by the Student Choice Initiative opt-out fees, like mental health resources. This seems like a good idea, but consider, if the USC were to offer subsidies, it would be similar to ignoring students' decision to opt out.
Instead, the money should go to an area that respects the original intent of purchase. The money is coming from students who wanted to see a concert — and the money should reflect those wishes. 
This doesn't necessarily mean another concert. There are too many options to imagine, and until we know how the money will be spent, the Rocky affair won't end.