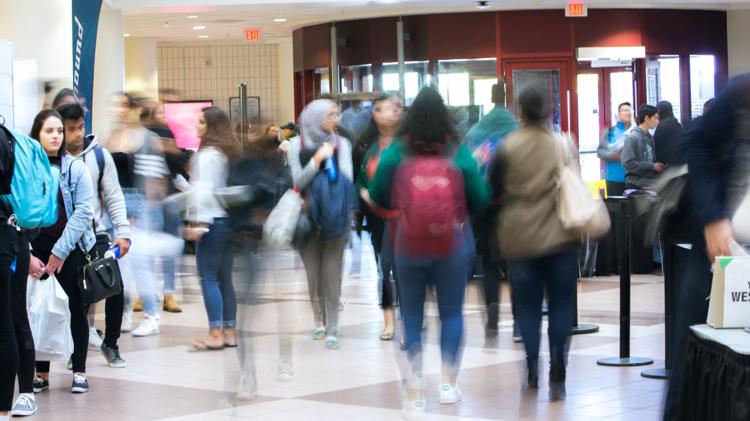 Dr. Laurence Batmazian is one of the family physicians at Student Health Services.
Welcome to a new and exciting school year!
During the week before and after Labour Day, a whopping 20,000 students move to London, of which around 6,000 are coming for their first time. I still remember driving up to Perth Hall for my move-in day around a decade ago. I remember begging the universe not to allow the chanting group of sophs to approach my car. Minutes later, I was dragged out of the backseat as I watched my belongings being unceremoniously moved into my room.
Make no mistake, it is a huge change to go from living at home in the warm cocoon of high school — with its rules, regulations and careful guidance — to living alone in university where society views you as an independent adult. Here are my top three tips for a successful transition.
(1) Be proactive.
The start of September is a good time to get on top of things. There is no time as peaceful in the school year as the first few weeks.
If you have medical problems that are followed by a physician or you need renewals for medications (ex: birth control, ADHD, etc.), now is a good time to drop by Student Health and meet one of us. Our phone number is (519) 661-3030 or you can stop in to make an appointment. We're open during business hours, evenings and even Saturdays.
If you have questions around courses, you'll want to see academic counseling before add/drop period ends. And if you're not sure where to go, your sophs and/or the Wellness Education Centre in the University Community Centre are both good places to start.
(2) Resist the urge to go overboard.
For many people, O-Week and the following week are a period of experimentation and limit testing. I encourage you to take it slow. There will still be parties later in the year. You can always test your limits another day. Contrary to popular belief, your tolerance for alcohol is never as high as you think it is. And you do not want to be that person on your floor who goes to the hospital in September (or any month, for that matter).
With anything in life, there are things that are worth trying once (ex: fugu sushi, Leviathan and Chem 2213A). But there are also things that are not advisable to try, even once, because the consequences can be permanent (e.g., tobacco, methamphetamines, risky sexual behaviours). The answer to peer pressure is to remember that people respect those that can say "no" when their internal voice screams "OK, maybe don't do/touch/eat/smoke that."
(3) Acknowledge that the transition is difficult for everyone.
No matter how people play it off, everyone gets homesick in their first few weeks (months, and years) at university. For many, it is a steep learning curve to motivate yourself to do homework, do laundry for the first time and eat cafeteria food produced for the masses. The trick is to acknowledge these feelings and reach out to those around you. This is the very reason Western has a robust sophing system!
This year, Student Health will be partnering with the Canadian Mental Health Association to offer an after-hours crisis service. Appointments, beginning last week, are still available September 12–14 from 5 to 9 p.m. each night. No appointment needed — come as you are. Tell your friends.