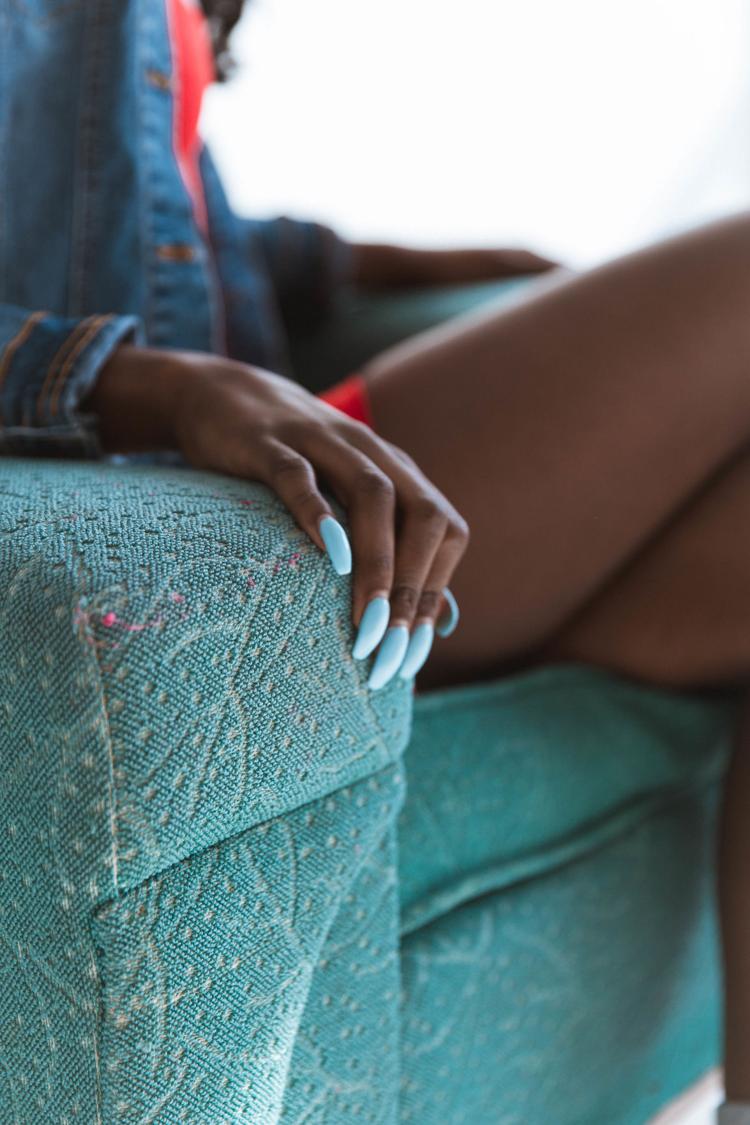 This essay was written last year for my women's studies course, Introduction to Girlhood Studies.
In the twenty-first century, adolescent mental health is frequently discussed in the media and within educational institutions. The increase in the number of school shootings, bullying incidents and escalation of suicide rates have brought mental health awareness to the forefront. There has been a cooperative effort from educators, social workers, and healthcare professionals to make mental health resources available for all students. However, the accessibility and types of resources available are inequitable. I argue, that the StrongBlackWoman trope creates challenges for black girls and women in accessing mental health services.
To begin, I want to define the term StrongBlackWoman which I first read about in the book Black Women's Mental Health: Balancing Strength and Vulnerability by Stephanie Y. Evans, Kanika Bell and Nsenga K. Burton. In the chapter "When the Bough Breaks: The StrongBlackWoman and the Embodiment of Stress" author Chanequa Walker-Barnes uses research from black feminists before her to define what the StrongBlackWoman is. Specifically, she describes the StrongBlackWoman as "a totalitarian and culturally prescriptive identity characterized by three core features: emotional strength/regulation, caregiving, and independence" (Evans et. al 44). I will be using this definition of a StrongBlackWoman because of the significance in the omission of spacing between the words and its recognition of key characteristics black women practice.
There are numerous forces and influences that shape and develop the self-esteem and identity of black girls in North American society. For this section I will be referring to the book Self-Esteem Across The Lifespan: Issues and Interventions, specifically the chapter "Self-Esteem of African American Adolescent Girls" by Barbara Herlihy and Zaruz E.P. Watson. Factors that impact young black girls include society, school and their families. Counselling literature has shown that young African-Americans face "quadripartite discrimination" which is discrimination associated with their race, gender, age and sometimes economic class (Damian and Robins 173). The impact of the discrimination that black girls face can be seen through their interactions and treatment within institutions. Furthermore, black girls' identities form through marginalization. For case, research shows that "When African American girls are judged in comparison to white, middle-class standards, behaviors that are culturally acceptable are often mislabelled as deviant rather than as normative, adaptive and self affirming" (Damians and Robins 174).
Personally, I can attest to this mislabelling, as in elementary school I was often called out by teachers for being loud, noisy and insistent. Comparatively, my Caucasian classmates were encouraged to assertively project their ideas. When educators call out the actions of young black girls in the classroom it causes them to become more aware of systemic exclusion as they are not able to fully participate in discussions. As a response to this, when black girls get older they often develop resilient traits and characteristics to overcome the barriers they face. Through their families and communities' black girls are encouraged to develop the StrongBlackWoman mask to positively establish their self-esteem. In fact, studies have found that, "African American girls are socialized to believe that strength, persistence and direct expression of anger are both positive and functional; however this perpetuates an image that their stressors and mental health needs can be ignored because they are able to cope with life's difficulties (Damian and Robins 175). The negative consequence of this being that it leads black girls to internalize many of their struggles and challenges that they may face. Moreover, due to the stigmas surrounding mental health in the black community, there may be challenges for some young black girls to speak to members within their social environment. Hence, there are cultural barriers in addition to institutional barriers that challenge black girls from accessing mental health services.
Practical barriers to counselling include transportation and finances. These barriers are easier to overcome for individuals that have health insurance and live in the metropolitan areas of Canada. That being said, there are cultural competence issues that may be more difficult to overcome in regards to African-Americans being able to access mental health services. Historically, medical institutions have exploited black bodies which is why it is obvious that some black individuals have a lack of trust and fear with healthcare institutions. The lack of information provided to black families concerning the workings of their healthcare system does not help reduce their fears. Moreover, research conducted by Richardson and colleagues (2003) found that, "Blacks are less likely than whites to undergo mental health counselling or psychotherapy, and are more likely than whites to receive pharmacotherapy" (Damian and Collins 176). This shows that blacks are more accepting of medical treatment than opening up to healthcare professionals. Furthermore, a research study conducted by Lani Valencia Jones and Beverly Guy-Sheftall called "Conquering the Black Girl" Blues examined this issue and found that there are several issues that black women face when it comes to accessing mental health treatment. When looking at the needs and utilization of black women and mental health services, they found, "When black women seek out professional mental health services, research indicates that they are less likely than white women to obtain professional care; they are more likely than others to have reached a crisis point; are more likely to be misdiagnosed; and may delay or withdraw from treatment early because their ethnic, cultural, or gender needs go unrecognized or mistreated" (Jones and Guy-Sheftall 345). This excerpt shows that black women face challenges at several points before and after seeking mental health services and in fact sometimes they are unable to obtain an accurate diagnosis and maintain treatment.
To connect how the StrongBlackWomen trope impacts the way black women and girls have access to mental health services I want to relate it back to Chanequa Walker-Barnes' work again. From the examples shown above, one can see that black girls have been socialized into the belief of practicing the StrongBlackWomen character. This ideology is reinforced in the messages black girls receive from their community, family, and systemic discrimination they may face in educational institutions. The culminating effects of the StrongBlackWoman are that it results in a stress overload which ultimately can lead to a breakdown. Similarly, it is not until black girls reach the point of having a crisis or breakdown that they reach for help through mental health services. The downside from this being that they are not guaranteed a right diagnosis or culturally competent healthcare professionals that understand the challenges they face.
While I do believe the StrongBlackWoman archetype serves a positive purpose in helping black women gain confidence and empower themselves, I also believe that one should not have to self-sacrifice and deny their own pain on behalf of those she loves. Although, I do not have the answer to resolving this issue I encourage educational institutions to hire more black psychologists, counsellors and therapists. Young black girls and women should not have to suffer in silence in fear of being misdiagnosed. We need to recognize that black girls are just as likely to be victims and in need of mental health services as their white counterparts. By analyzing the implications of systematic racism, family dynamics and cultural identities, efforts can be made to provide black girls and women necessary access to mental health resources.
Work Cited
Collins, C. F., & Edelman, M. W. (2015). Black girls and adolescents: Facing the challenges. Santa Barbara, California: Praeger, an imprint of ABC-CLIO, LLC.
Damian, R. I., & Robins, R. W. (2011). Self-esteem across the lifespan: Issues and interventions, edited by Mary H. Guindon. Journal of Women & Aging, 23(2), 177.
Evans, S. Y., Bell, K., & Burton, N. K. (2017). Black women's mental health: Balancing strength and vulnerability. (). Albany: State University of New York Press.
Jones, L. V., & Guy-Sheftall, B. (2015). Conquering the black girl blues. Social Work, 60(4), 343-350.http://dx.doi.org/10.1093/sw/swv032