It's the time of year again when students care the most about the USC and get to vote for next year's exec and councillors. 
Voting opened today at 8 a.m. and concludes Tuesday night at 8 p.m. All voting is done online.
All undergraduate students were sent an email informing them to vote and the link to the voting website.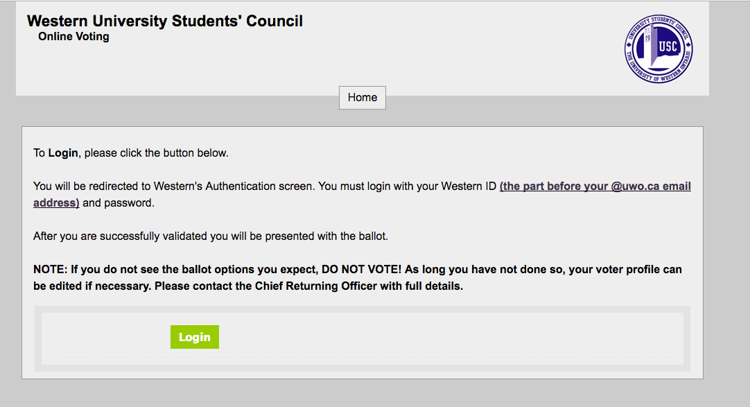 Students vote for the president/vice-president slate they and one person for London Youth Advisory Council (LYAC) representative position. Then depending on each student's faculty they are able to vote for councillors and faculty presidents. Many positions this year were acclaimed — such as all social science councillor positions — and therefore there is no voting option for those positions.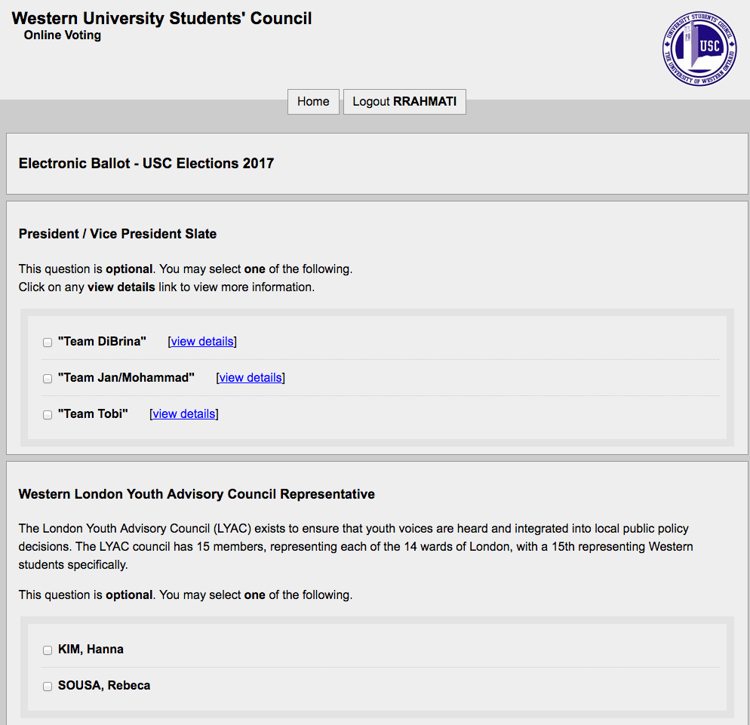 All students are only allowed to vote once. 
Voter turnout has been low the past few years with only 24 per cent of students voting in last year's USC elections. In an effort to get more students to vote the current USC exec has taken on a number of measures such as this video released earlier today. 
The results are scheduled to be released Wednesday night at the Spoke.