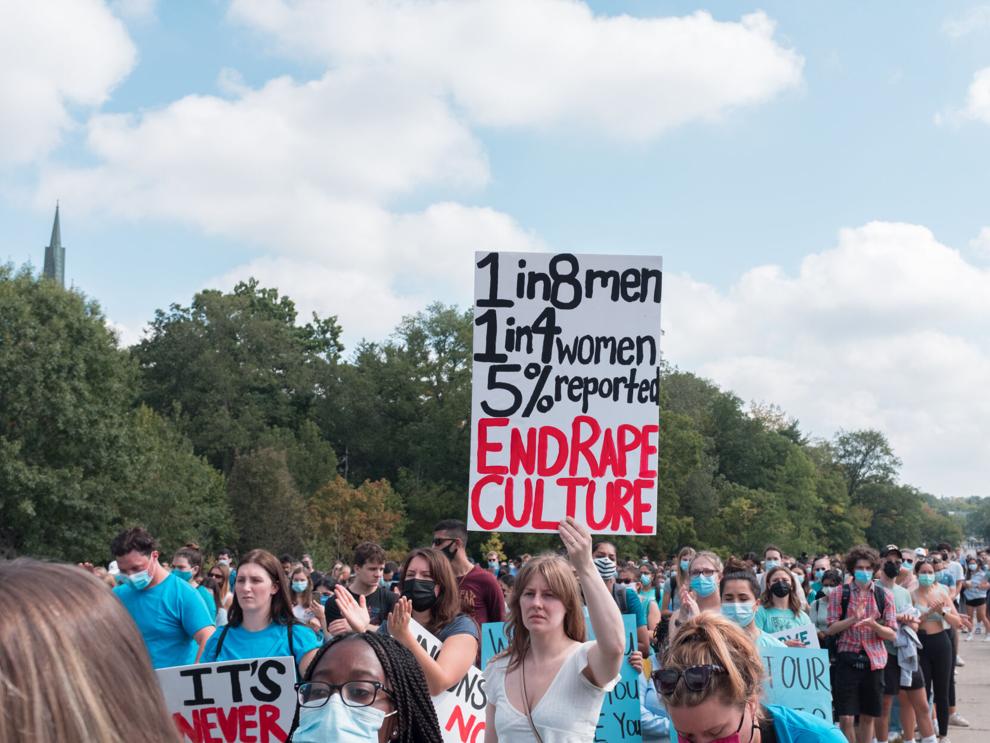 I am a journalist, a fourth-year media, information and technoculture student and an athlete. I'm an older sister, a daughter and a friend. And I was sexually assaulted. 
I would like to preface this by saying that I was not sexually assaulted during Western University's Orientation Week this year. These past few weeks have only made me more confused, upset and angry about what happened to me. 
The direct aftermath of my sexual assault was a period where I felt I had no control over my life. For two weeks after, I stayed in bed all day on TikTok. I lost my appetite and all I wanted to do was sleep. I didn't tell my parents, because I was scared they would blame me for being drunk during my assault.
I didn't cry or show anger. I was numb, and felt like it was all my fault. I couldn't tell the police — I felt like they wouldn't believe me or that it wasn't severe enough to press charges. 
When the reports of sexual violence during OWeek surfaced, I felt like I couldn't escape my assault. Being surrounded by the trauma all day was suffocating. I wasn't eating unless I was around people and I wasn't sleeping. I just wanted to be with my mom and get out of London. 
I became angry, irritable and emotional, and I couldn't verbalize my emotions properly. I didn't want to tell my co-workers why I was crying in the storage room or why I was snapping at the littlest of comments. I couldn't verbalize to my professors that I was trying my hardest to listen to them, but all I could think about was the event replaying over and over.
Every survivor moves forward from the assault in their own way, and my road to recovery isn't going to be the same as another's. I knew for myself that I had to tell people to start getting past it, even though my biggest fear was that they wouldn't believe me. I slowly opened up — first to close friends, my family and eventually my boss and co-workers.
Everyone's been incredibly kind and supportive, but the thought is always at the back of my mind: that they don't actually believe me, or don't actually care or that they believe the assault was my fault. 
I've gone to therapists and talked to professionals over the phone. I have a long way to go for recovery, but it's a start. 
I'm not going to report my case — not because it didn't happen, but to relive the trauma for months and years after it happened with lawyers picking apart every aspect of my life isn't what I want.
I am not officially a part of London's sexual violence case count. But myself and other survivors are still here, and always will be, long after this is out of the news cycle.