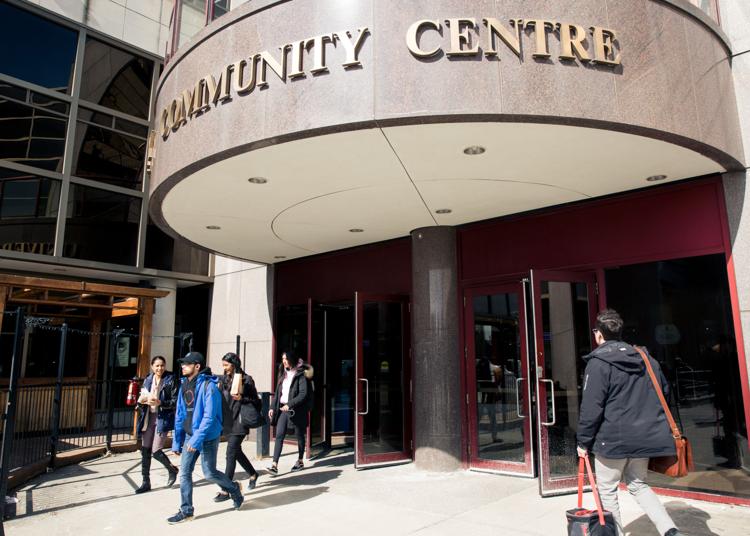 Re: Ford's funding plan puts student newspapers in jeopardy and Student journalism matters here
This piece is a brief defense of only one part of Premier Ford's government's proposed changes to post-secondary education. The part in question is the decision to change certain ancillary fees, such as those which fund student councils, clubs and campus newspapers, from mandatory to optional. I will say nothing about the cuts to the Ontario Student Assistance Program, which I am completely opposed to and so have no interest in defending. But giving students the option to opt out of paying certain ancillary fees, on the other hand, is one which makes both economic and moral sense.
Why does it make economic sense? Because it will make university cheaper, and thus give more young people the ability to pursue post-secondary education. The OSAP cuts will unfortunately have the opposite effect, but that doesn't mean that this policy, considered on its own, won't be beneficial. In fact, the cuts to OSAP mean that it is even more important than ever that students should be able to save money on their education.
Why does it make moral sense? Because a student's money belongs to them and to no one else. No club, student council or campus newspaper is entitled to their money. The burden of supporting these organizations should fall solely on those who freely wish to do so, not on students who may be apathetic or even hostile to them (no pro-choicer should be obligated to fund a pro-life club, for example).
Student governments, newspapers and campus clubs are all completely superfluous. This is not to say that they don't provide benefits, they certainly do. But if students are willing to give up those benefits in exchange for keeping more of their hard-earned money, then they ought to be able to do so. If these organizations can't exist without forcibly extracting their funding from the student body via mandatory fees, then they don't deserve to exist at all.
So far as I can see, there have been two ways so far of responding to this policy. The first is represented in an article entitled Ford's funding plan puts student newspapers in jeopardy, written for the Toronto Star by Gabrielle Drolet, the current opinions editor at the Gazette. The article argues that this policy is bad because students can't be trusted to spend their own money properly, and so they need to have it confiscated for their own good. It is very disappointing to see such a serious and intelligent journalist, who I know personally and have great respect for, making such an insultingly condescending argument. I am sure she didn't intend to, but by making such a claim, she slanders every post-secondary student in Ontario, implying that they're all too immature and weak-minded to be trusted to make such basic decisions as how to spend their own money.
The second response is represented in an article entitled Student journalism matters here, published in the Gazette's opinions section. This excellent article by Mike DeBoer seems to be aimed at convincing students that the Gazette is an organization worth supporting. This is a much better and more pragmatic response than the first, not only because it doesn't infantilize the student body, but also because it actually grapples with the realities of the situation. The fact is, with his majority government behind him, Ford is almost certain to succeed in making his changes. That means it is useless to argue against them, and much smarter to begin the task of persuading students that clubs, councils and campus newspapers are worth supporting.
So, I shall end by addressing the Gazette, the University Students' Council, the clubs and any other unnecessary organization whose presence on campus is threatened by these changes. The time has finally come when you will have to justify your existence. You're not entitled to mine or any other student's money. If you want our support, you'd better start convincing us that you're worth it.
- Dean Barlett, third-year philosophy student