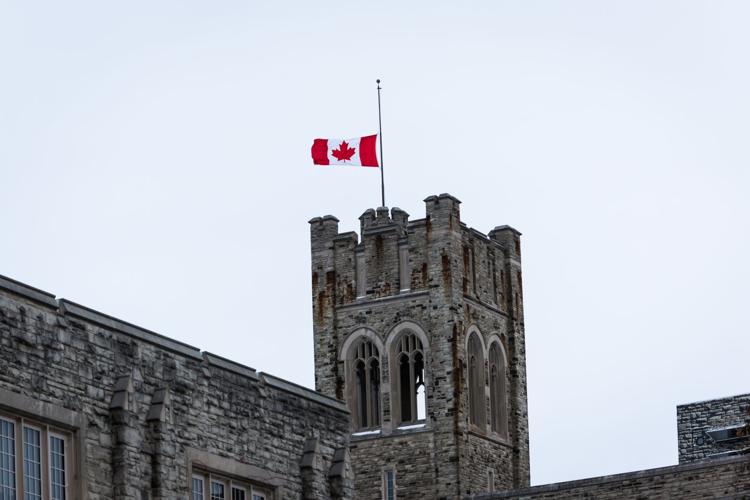 After four Iranian Western students died in a plane crash Wednesday, governments have speculated that the plane was downed by an Iranian missile, likely by accident. The president and vice-president of Western's Iranian Student's Association wrote the following letters about the news.
---
As tensions rise between the United States and Iran, the focus first and foremost should be on the people, the safety and protection of citizens from both nations. Hearing that flight PS752 may have been taken down by a missile made the news even more devastating for me. 
My thoughts and prayers are with the families and friends who lost their loved ones in this horrific incident. Western University lost four incredibly talented, passionate and valuable members of our community. It's a huge loss, not only for the Iranian community, but for Canada as a whole. 
This is an incredibly difficult time for Western, and we hope to get through this tragic time together as a community. The Iranian Student's Association is hoping to provide ongoing support for its members, and for any students or faculty members who need it at this time.
Going forward I hope that students lean on one another for support, and also become more aware of political affairs around the world. Sometimes when there's conflict across the globe, people may feel as though it doesn't affect them directly, however conflict somewhere is conflict everywhere. 
I hope that university students and younger generations tune into what is happening around the world, become more engaged and we can get a conversation going about international affairs.
— Bita Pejam, third-year, political science, president of the Western Iranian Student's Association
On the tragedy of flight PS752, my heart goes out to all those affected and especially to the families of those whose lives were lost. It has undoubtedly been a very difficult time for us all. 
Our university has lost four wonderful, bright and very kind students to this incident. The Iranian community especially, is deeply stricken with sadness regarding this unfathomable event. 
We were shocked, we are shocked, we are mourning, and I don't doubt that we will be for quite some time as we painfully try to heal.
I feel that it would be fair to say on behalf of the Iranian community, regardless of whether or not we personally knew those students lost (though many of us did) the news of their passing has been an extremely hard hit to all of us.
I recall it being about 11 p.m. Canadian time on Tuesday the 7th when the first bits of news were emerging and many of us Iranian students immediately began messaging each other reports, updates, questions and trying to keep each other calm. 
From that point on, what would have been a relatively normal night immediately disappeared. 
The extent of worry that pursued from that point on is quite frankly unexplainable unless you too experienced it. Fearfully and impatiently asking each other if anyone has heard from those on the flight, closely following news updates by the minute, waiting for a list of passenger names to be confirmed or, better yet, for an "I'm OK" message which heartbreakingly never came.  
Needless to say, it has been extremely difficult trying to come to terms with what has happened and the lives lost.
We are all affected and deeply saddened by this tragedy, our thoughts are with the families of not only our four great students, but with those of all others lost as well. We appreciate the kindness and support of those who share in our grief during this difficult time. 
Let them be remembered: Hadis, Ghazal, Milad, Sajedeh – forever in our thoughts and hearts.
— Rosa Nazanin Pashaei, second-year, criminology, vice-president administrations of the Western Iranian Student Association