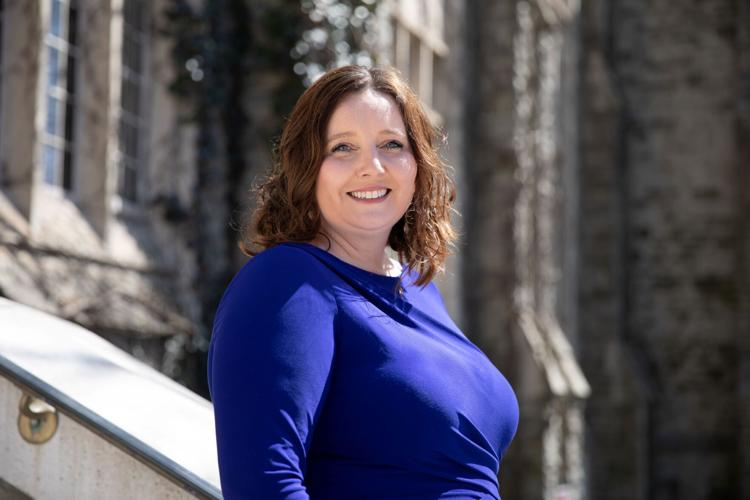 Last week I read the two articles published in the Gazette that posed valuable questions about why Western would choose to offer in-person experiences this semester. As I read these two important contributions, I realized that, while administrators and educators at Western University spent considerable time thinking about the pros and cons of the hybrid approach, perhaps we have not taken enough time to explain why we chose that path.
In April, when my colleagues and I began considering options for learning this fall, we contemplated whether Western should be an entirely virtual campus this year. We consulted experts in epidemiology, public health and student well-being.
As a leadership team, we agonized about how we could deliver the wholistic graduate and undergraduate student experience that distinguishes a Western degree. Maintaining our commitment to ensure the health and safety of our community remains our top priority. We weighed the significant financial investment we would need to make to implement the necessary health and safety measures with the social and educational costs students would bear if we were entirely remote.
Ultimately, we decided that a mixed model was the best solution to fit the needs of our community.
We've heard repeatedly that the COVID-19 pandemic is unprecedented. Sure, but it's also true that there were things we could predict. Like the resulting loneliness and isolation that physical distancing and isolating can cause.  
As we find our way towards a new normal, we have to balance physical and mental well-being, and that's not easy. 
At Western, in the 2019 Vision for Student Experience, we committed to fostering living and learning environments where all students can thrive. We have made progress towards achieving this vision. And there is much more work to be done. But part of delivering on this vision means ensuring we situate student well-being at the centre of our decision-making. This is especially true during a pandemic.
Research on student thriving has highlighted how vital social connection is to students' academic and personal success. Thriving students have meaningful connections with friends, mentors, faculty and staff. They enrich our lives, they help us establish connections to this place, and they support us through difficult times. 
We decided to hold in-person classes and events to create environments where these connections could develop, knowing that they would be needed for whatever happens next.
And do we regret the decision? In a word: Nope. We made a hard choice. One that positioned students' well-being and academic success at the centre.
Will it work out as we hope? That remains to be seen.
Remember that this isn't a single decision. It's an ongoing process. Western is in the middle of a series of decisions.
Our campus is open … for now. Some classes are being held in person … for now. First-year students can experience as much of residence life as we can offer … for now.
The pandemic presents an array of complex challenges. We are all doing our best with the new information that comes to light each day.
Will we be able to stay on this pathway post-Thanksgiving? I hope so. We missed you.
Will students be permitted to return after fall break? I don't know. 
As Western students, you are co-creators in the journey and the decisions you make will shape the path we take.
We are doing everything we can and are carefully following ministry and public health guidance. Our shared goal is to preserve as many in-person experiences as possible because we understand how important social connection is to your personal and academic well-being.
Ultimately our decision was a judgement call. It was not a pinchpenny, reckless decision, but rather one made with student well-being at the centre.
Seldom are complex leadership decisions simple. It is possible for smart people to come to different solutions to the same problem. I am glad our students are asking critical questions and we are continuing to listen.
---
Jennie Massey is the associate vice-president of student experience at Western. She holds a PhD in Geography and Planning and is a proud student affairs scholar-practitioner. Her research is focused on the geographies of higher education, and examines the impact of co-curricular experiences on student learning and engagement, particularly for marginalized student populations. Prior to her arrival at Western, she held leadership roles at universities in both the U.S. and Canada.