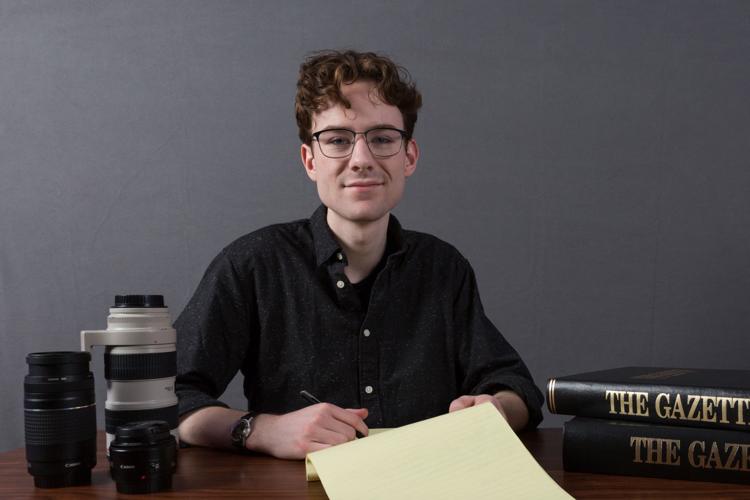 If you're reading this, please, don't stop yet.
I have something I want to talk to you about.
If you're an average Western student, you have $3000 less to spend on school this year. That's coming right out of your student loan, which the provincial government just gutted.
You probably have student debt. A lot of you are working weekends. You're paying rent. You're buying groceries. Maybe you've got a car, or a prescription, or a pet.
You have to make hard decisions with your money. And, if you're an undergrad, the Gazette is one of those decisions.
Students who write, photograph and film for the Gazette are employees, usually working 30-40 hours on top of their full course load. Our reporters don't make much. At all. In fact, their pay is about a third of the minimum wage.
We make some money from advertising and from donations. But, the only way media survives is subscriptions, and instead of a subscription, we collect a student fee.
This fee is your choice to pay. It's $19 for a year's contribution to us.
In order to do what we do, we rely on you.
As the editor of the paper, it's my responsibility to ensure your money is used well, and it's my fault if the Gazette doesn't do enough with it.
I don't want you to pay without thinking. I want to earn your fee. So, while I'm proud of what we do, I'll ask only for your consideration.
Last year, the whole campus sat awake until 2 a.m., waiting to see if there would be classes the next day. Professors were looking ready to strike. Students were refreshing their browsers, checking the Gazette.
Our live coverage of the bargaining was viewed 100,000 times in the final two days before it was over. Even as our reporters ran around campus and the city, trying to find the next clue, we were unsure if we'd have to hand in our own essays on time.
With days like those, I am sure that campus journalism is important. I think, if we're doing our job right, we can be a public service.
So, while we rely on you, we work for you too.
Western isn't a city or a country, and our people and politics may feel small. But there's no doubt your lives are stories worth telling.
Since our first issue in 1906 — before the Titanic, or World War I — this has been our job.
We've had investigative reporting that has exposed serious allegations against the campus chiropractor, and found how our libraries were hacked by the Iranian government.
We've always highlighted student athletes and artists, academics and activists. We document campus, every small moment and event. All the things that, flying by in four years of classes, become your time at Western.
Western may just be a stop you take before starting your career. You might never have read the Gazette before, and you may think you'll have no reason to read it in the future.
But you're here. You're a Western student — you live here, you study here and so do we.
When you're paying tuition this year, please keep us in mind. I think we're worth it, but I want to prove it to you, too.