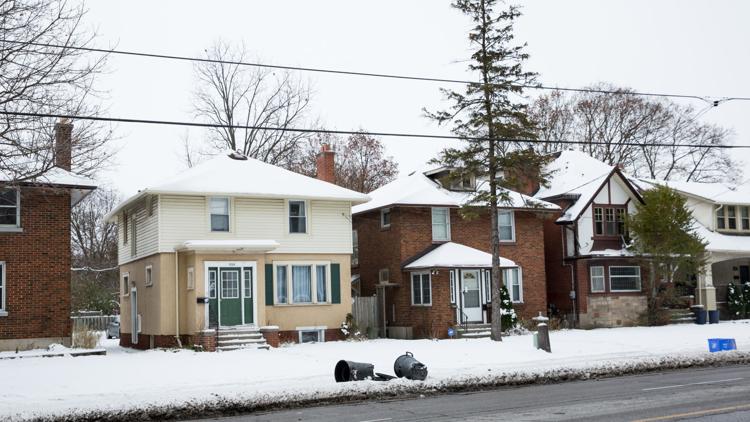 More than a year after I moved out of Western residence, I still can't offer any advice to first-years on off-campus housing hunting for next year. For international students like me, coming to Western from the other side of the globe has already been physically and mentally tiring, let alone looking for where to live after first year.
Western needs to pay more attention to international students — helping them deal with renting in addition to existing academic and life support.
On my move-in day to Perth Hall, my residence advisor and soph did a great job bonding my floormates. But I'd like to take things slow, and sometimes got overwhelmed with the obstacle course involving half the floor in  the corridor and people from other floors visiting to party. I told myself it was just cultural shock and I could deal with it gradually.
Everything went well until early December when I saw an Instagram story of my floormates searching for housing. I wondered "we just moved in three months ago and it's already time to consider places to live next year?" One of my friends, who was also an international student, confirmed this with me, so then my question switched to "how?"
There was no official answer to that question except for "good luck and take your time." I joined the"UWO Off-Campus Housing" group on Facebook, which is not officially affiliated with Western and there were around 11,000 members in it.
It was not until the end of the following January when I received emails from Western's Off-Campus Housing office that I realized that Western did have housing service. But by that time I had already found where to live next year — thanks to the Facebook group!
It was lucky for me that the lease didn't cause any problem but I was only relieved after I stepped into my new place last September. When I talked to my friends about how they found housing on their own, most of them said it was with help from upper-year international students
Most international students don't read the infrequent emails from housing thoroughly — and it's easier for us to take advice from friends due to language barriers. 
Signing leases is already complex, and doing it in your second language is even harder. It is easy to find that international students tend to live in the same areas close to their friends' and a relatively closed circle was formed among them.
This makes it difficult to expose outside information including official support from Western to the group of international students. We've had to learn to help each other based on past experiences and don't even bother with Western anymore.
Off-campus housing for international students is a big deal and Western needs to work harder to reach out and be accessible to us.
— Nyren Mo, third-year student, media, information and technoculture. Mo is an intern with WesternTV.