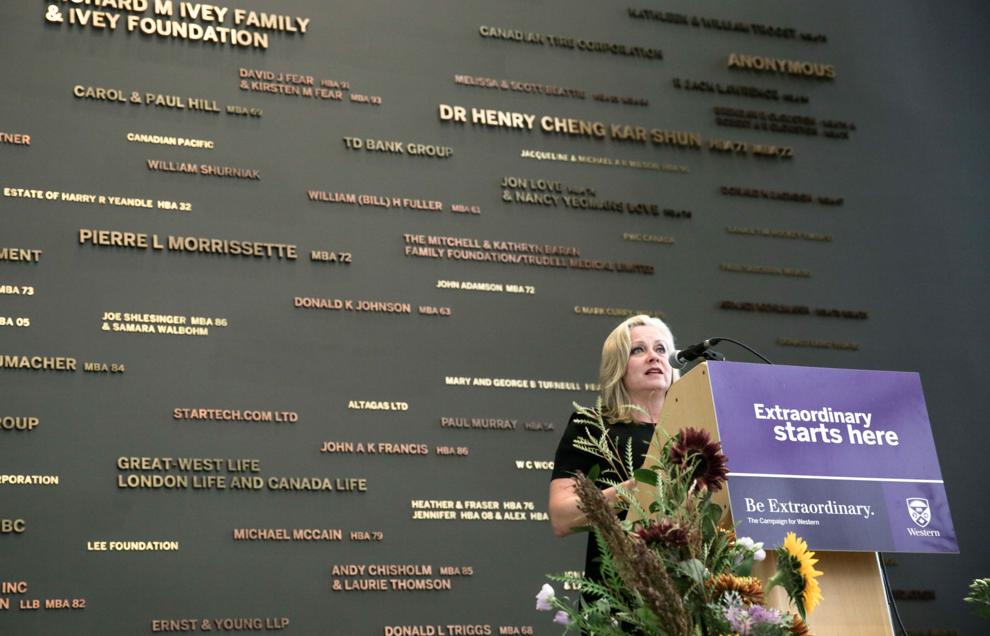 Western is very near and dear to my heart. In addition to having spent most of my life alongside it in my hometown of London, I am the daughter, sister and niece of Western University alumni, I completed two degrees myself at Western — an honours bachelor of science in 2010 and a master's of science in 2014 — and I remained an employee there until 2015.
The pandemic has been incredibly difficult for everyone, but it has not affected all people equally. This is clear from chancellor Linda Hasenfratz's defiance of travel advisories to take a tropical vacation while many are suffering, from the coronavirus itself or from the effects of social isolation and economic roller coasters.
Personally, I have refrained from returning to London for over a year to visit my own family.
I began writing this letter before incurring a great personal loss just over two weeks ago: the sudden passing of my beloved grandfather in London. He had always been so proud of my family's post-secondary accomplishments and so, in turn, Western was a big part of his life as well. This loss and the grief that accompanies it has made being far from family a few provinces away even more difficult than it had been already during the pandemic.
The choice not to return home, in addition to being the safest option for my own health, was also made in the interest of protecting my family and protecting the community to which Western is integral.
It is nothing short of infuriating to see that someone in such a prominent leadership position as chancellor does not extend similar courtesy for such a reason as personal recreation. It is even more frustrating to see the double standard at play, when president Alan Shepard brushed off chancellor Hasenfratz's trip abroad as a "mistake," while students caught partying during Fake Homecoming last fall faced disciplinary action.
At this point in the pandemic, all of these choices have been made knowing the risk they pose to public health and safety. Why should chancellor Hasenfratz be held to a different standard than the students?
I am angry with chancellor Hasenfratz's decision to risk the safety of the people of Western and, more broadly, of London, but the safety of the people of Barbados as well.
So many of the students, faculty, postdoctoral fellows and staff chancellor Hasenfratz represents have sacrificed and lost so much. Western's Board of Governors should have seen this as grounds for her termination of service in that role long ago.
I support professor Gregory Kelly in his principled stance protesting the choice to allow her to stay and I remain deeply disappointed with president Shepard's poor leadership as he makes excuses for chancellor Hasenfratz's behaviour.
Purple, but not proud.
— Andrea Wishart, sessional lecturer and PhD student at the University of Saskatchewan, Western student and employee 2006-15