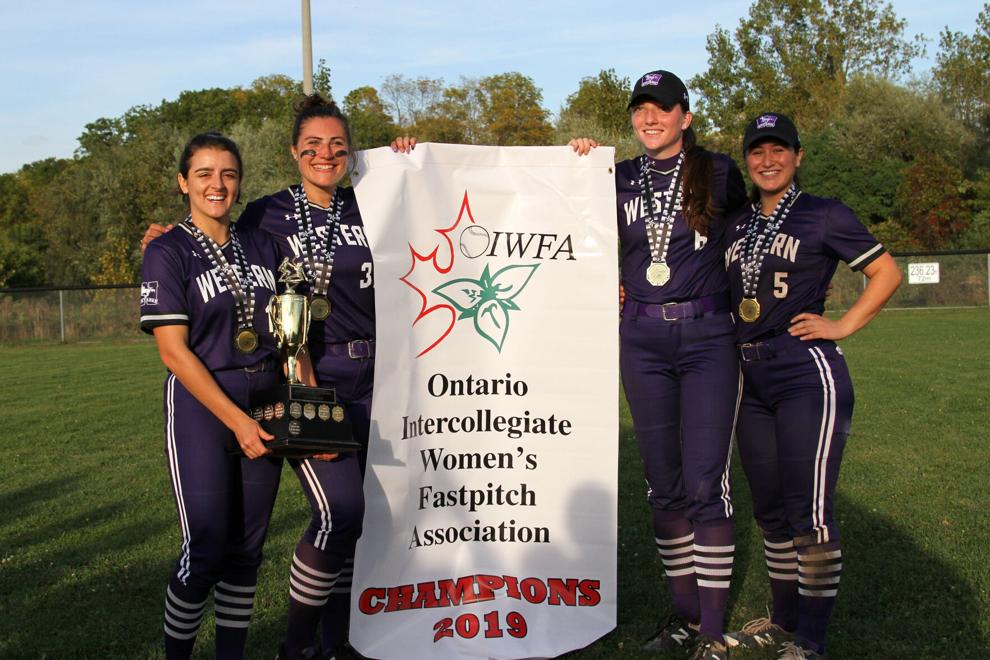 Last year, the Western softball team received bright purple pants for our new uniform. They were the first ball pants that actually fit me well — not too tight in the thighs or loose in the waist.
Belting up those pants felt like becoming someone else. I had a straightness to my back, a loudness in my voice. I carried myself in a way that told everyone in the park that I was the one to fear, I was the one to watch.
I've played softball since I was five years old and I always thought I'd know when my career was over. I thought when I played that final game of my final year of university, I'd get to walk off the diamond knowing that I gave it everything. But when the coronavirus pandemic hit Canada last March, that possibility was ripped away. 
There was no final season, no roses at the game on senior's day, no closure to the sport that had supported me all these years. The Ontario Intercollegiate Women's Fastpitch Association cancelled Western University's softball fall season on June 11, 2020, only a few weeks later the email came informing me I had been selected as a captain of the team.
Softball is just one of the many sports for women in Canada where there is no next step for the majority of the players. Canada boasts no professional or semi-professional softball leagues and most women decide to give up the sport rather than vie for the sole 21 spots on Team Canada. When university softball ends, that's usually it. That is all you get.
When I started playing as a kid, I didn't like softball. It was slow and boring, my team's fine-motor skills and hand-eye coordination hadn't fully developed and we were really terrible for a long time.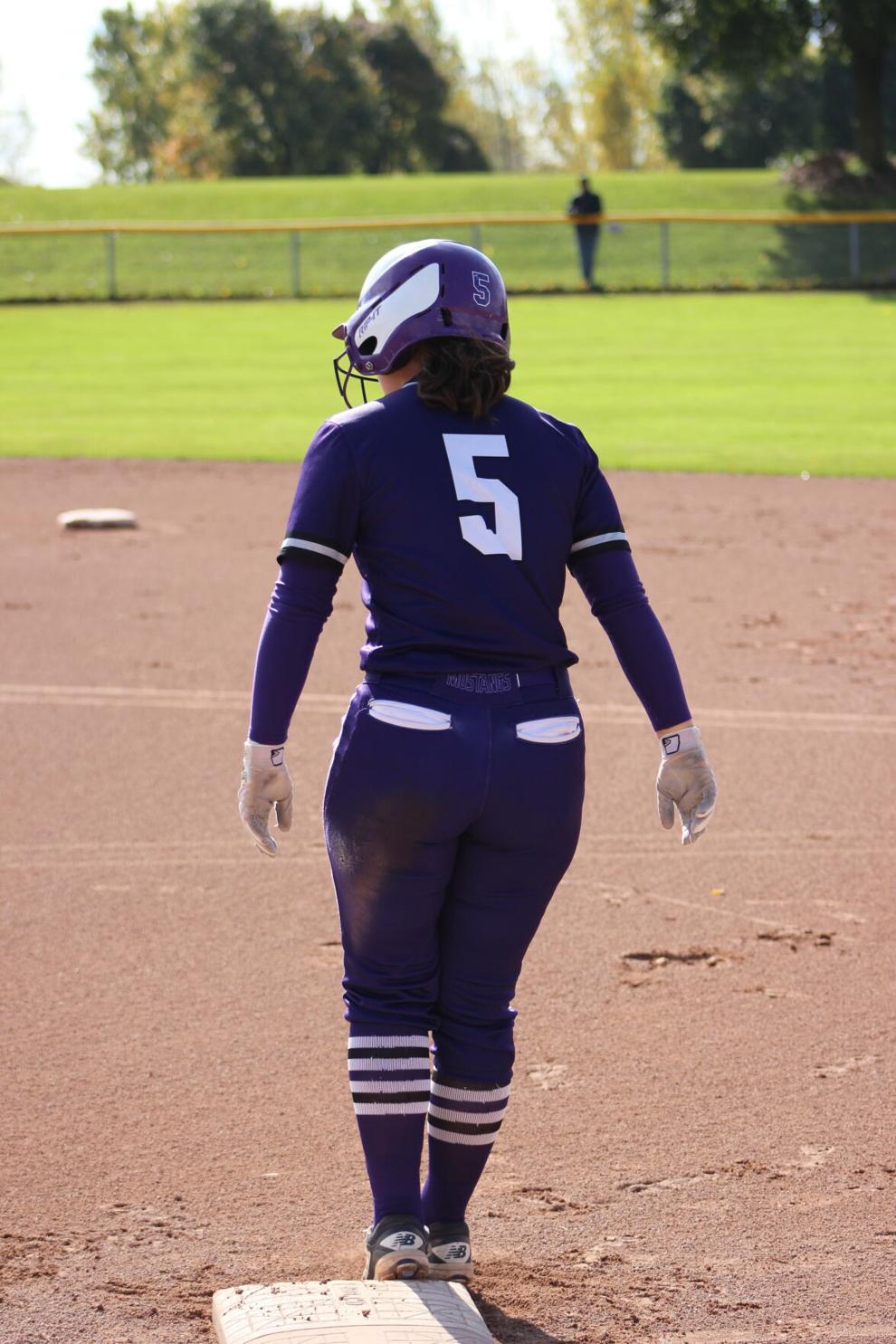 Softball is one of those sports where the basic skills take so long to master that by the time anyone is any good, half of the girls have dropped out of sport completely. 
My dad is the hero of this story. For years he watched me play and coached me on the sidelines. Softball is the link that bonded us and the foundation on which we formed our relationship. 
When I went away for university, I'd call him after the games and tell him about how I'd played. Even halfway across the country, he'd always know what was throwing me off and how to fix it. His favourite and best advice was always the same: "Just hit the ball, Bella. Keep it simple."
The person am I on the diamond is better than I could ever be off it. She is resilient and strong. She is always up. She is the absolute best version of myself and she always has been. You'd think that after all this time, I'd have learned how to translate her into the real world and maybe in some ways I have. But there is always something missing, something that this sport gives its players that sticks with them forever.
I put intentions into those bright purple Western ball pants; I put my passion for the game, my belief in myself, my pride in my teammates, my grit — everything went into those pants. When the news came this summer, I realized I had lost a piece of myself that I hadn't been prepared to lose so soon and abruptly.  
When I was in the tenth grade, my mom gave me a book called Heads Up Baseball written by Dr. Ken Ravizza and Dr. Tom Hanson, which, besides the fact it was so painfully written for boys, was the best thing to happen to me.
I consumed that book and all its knowledge about confidence and success visualization and every year I used that book with its dog-eared pages and scribbled notes from seasons past. But this fall was different.
On the day I found out that I was going to be the captain of the team that wouldn't play a single game, I opened that book up. In the first chapter there is a question "When you retire what would you like to look back on your career and say?" Underneath scribbled by my tenth grade self is my answer: "I gave it my all. I left everything out on that diamond and was a captain with an intense love for the sport."
Although I may never get to wear those purple pants again or jog out onto the red clay diamond to defend what would be Western's eleventh straight provincial title, I can at least look at the young girl hidden in the pages of that book and tell her that we did it.
We did it.
—Isabella Kennedy, fourth-year English student