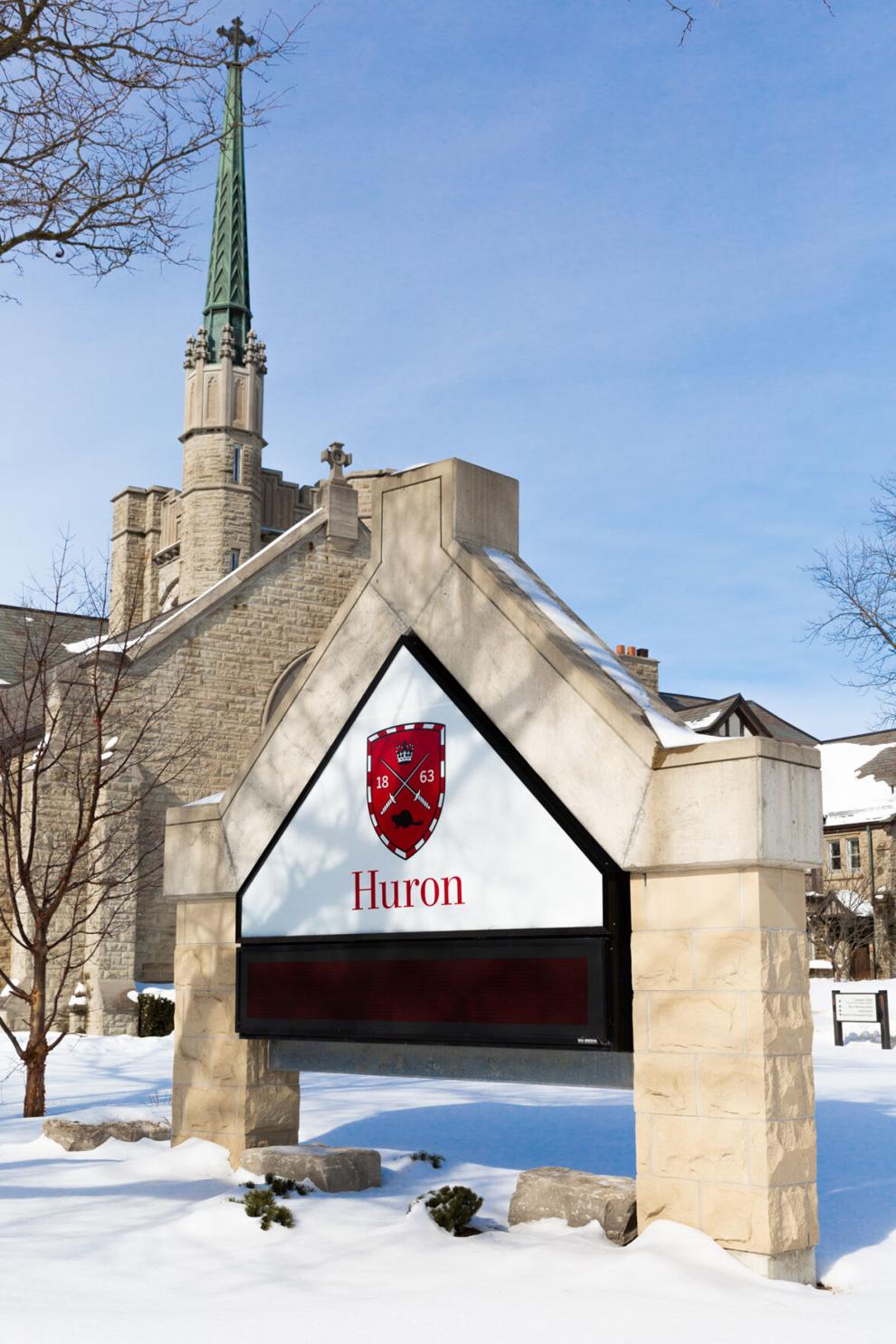 It looks like Huron University College is cashing in on its pre-nup with Western University.
After nearly 150 years of marriage, Huron and Western could go their separate ways, at least formally, after the affiliate announced plans to remove the Western name from their degrees.
In a move that might be shocking to those outside the university bubble, Western's authority over London's post-secondary education sphere is teetering.
Huron is one of three Western affiliates. The others are King's University College, which is a Catholic liberal arts institution and Brescia University College, Canada's only all-female university. The affiliates have negotiated deals with Western that allow students to share resources and take courses across the four campuses.
The affiliates and Western have been in holy matrimony for years. But Huron's proposed split has the potential to shake things up. Especially for Brescia and King's, who could follow in their elder's footsteps.
But, before that happens, students should be skeptical. A split has big connotations for the Western community and the future of partnerships between the affiliates and main campus.
The whole appeal of the affiliate colleges is smaller class sizes and specialized programs. But, it is also the added bonus of a Western degree. In fact, I think the Huron name carries more prestige when it is attached to Western.
What's more, in a job market that is already challenging for new grads, big name schools have leverage. To remove Western from Huron degrees is not a move that will benefit students. It will, however, stroke the egos of Huron faculty and alum.
In the Feb. 12 announcement, Barry Craig, Huron's president, explained that the proposition would allow Huron to have more control over academic affairs and the admissions process. It would permit them to develop and deliver courses outside of Western's requirements.
Right now, if Huron wants to update or add a new course, it has to get approved by Western. I understand that this process is annoying, I just don't think that those grounds are enough to justify uprooting the entire relationship.
Comparatively, Huron is to Western what Quebec is to Canada — that neighbour. Efforts to separate have been unsuccessful, but the desire for autonomy is strong, even though it would benefit nobody except for a select few at the top of the food chain.
Huron's Board of Governors is currently consulting with the community and Western. If the proposal is approved, Huron degrees will not be awarded until 2027 — the inaugural class would enter in the 2023-24 academic year. 
So, if you're currently at Huron, don't fret. You will still get your promised Western degree. And if we're lucky, the class of 2027 will too.
But, Huron, if you do go through with this, here's a piece of friendly advice: if you're going to separate, don't half-ass it. Partnerships aren't one-sided, and you can't expect Western to let you take the house, the car and the kids.
— Cassandra Coleman, fourth-year Faculty of Information and Media Studies student