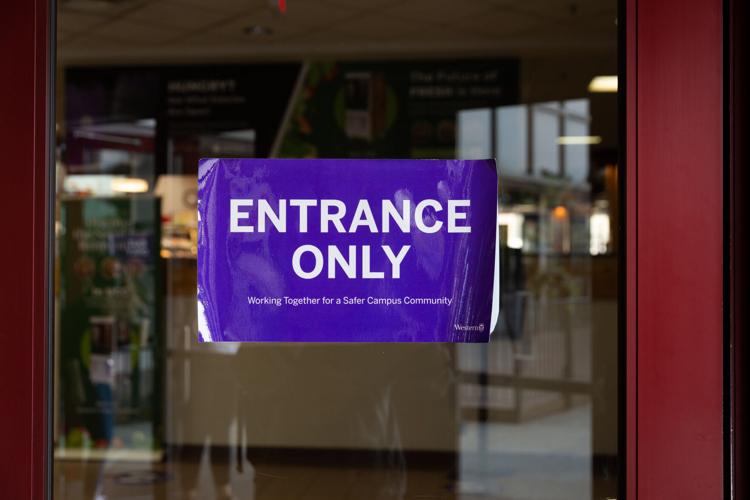 We have every reason for optimism. A safe and effective vaccine is likely; never before has a global scientific apparatus of this size, including colleagues right here at Western University, been so focused on a single mission.
But testing, mass production and global distribution of a vaccine will take time. There is no overnight miracle cure or instant prophylactic for the coronavirus. Rather, there is only the promise of hard work ahead.
The difficult, and deeply unpleasant, truth is that the human race will be living with COVID–19 for many months, and perhaps years, to come.
We can grieve together. We can grieve for the lives we had and the uninhabited lives we wish we could be living now. But we cannot allow our grief to cloud our judgement and to lead us astray in our duty to each other, and to our community.
At the same time, we cannot hide forever.
It is human nature to find comfort in absolutes when the world around us seems chaotic. Open. Closed. Safe. Dangerous. Healthy. Sick. These dichotomies provide us the facade of comfort and the illusion of control. But these illusions only serve to obscure the complexity of the true challenge facing us.
We must learn how to live new lives. More constrained lives. Lives with masks, limitations, sacrifices and uncertainties. Lives in which the rules will, necessarily, change by the day according to the needs of our community. But we cannot shelter in place indefinitely.
We must not allow ourselves to be seduced by the idea that, any day now, this pandemic will suddenly "end."
Western welcomed our students, staff and faculty back to campus in the fall because we believe that our community will boldly, rationally and wisely approach the complexity of the challenge facing Western, London, Canada and the world. We believe that we are global citizens and leaders who will emerge from this crucible stronger, more resilient and wiser.
We came to Western this fall in the midst of a global pandemic. Many of us boldly defied our instincts for imagined security and instead followed our reason to embrace the generational challenge fate has handed us.
Together we will continue to learn how to thrive in a complex, profoundly challenging world.
We believe there is utility in truth, no matter how distasteful that truth may be. And we believe that it is our actions in moments of great crisis which most clearly define us.
We believe in us.
— Mark Daley, computer science professor and Western's special advisor to the president on data strategy