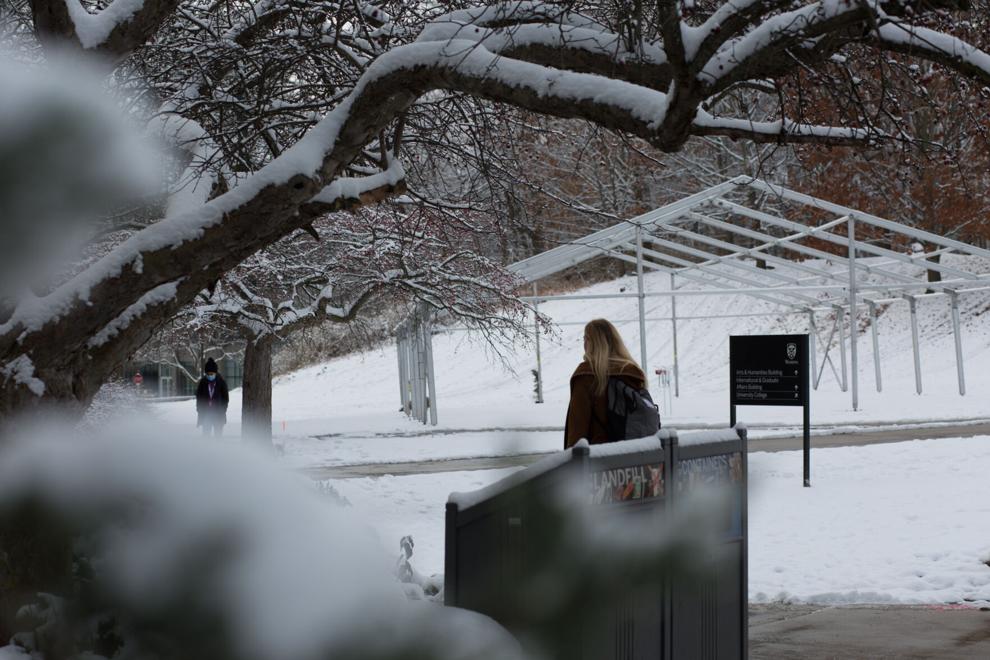 My name is Justin, and I am a Jew. I have always had an interest in preserving the memory of the Holocaust, but it wasn't until I travelled on the March of the Living in 2019 that I became incredibly passionate and vocal about the topic. Standing in Lopuchowo forest where Jews were forced to dig their own mass graves just to be shot into them, or in Auschwitz II where the green grass that fills the landscape is a permanent reminder of the human ashes that helped it grow, are experiences that I will never forget. 
I came back from the March of the Living with more than just the experience of witnessing the location of the atrocities of the Holocaust, I came back with a newfound duty to pass on what I had learned to others. I spoke out, learned more and fostered relationships with survivors. 
It has been stated by Holocaust survivor Elie Wiesel, "whoever listens to a witness becomes a witness." In just a short number of years, there will be no survivors left to tell their stories and it will be our responsibility to carry on their legacy — we must always remember the Holocaust. Remember the stories, the courage, the sacrifice, the horror and remember how despite Hitler's best efforts, us Jews are still here. 
Just as we ask the four questions of "how is this night different from all other nights" on the holiday of Passover, I recently asked myself "how is this Holocaust remembrance day different than the rest?" It has been quoted that "those who cannot remember the past are condemned to repeat it", and in my opinion, this quote has never been more applicable than now. In times like these, it is important to remember that the Holocaust did not begin with gas chambers and crematoriums — it began with words. 
When Kanye West professed that he would be going "Def con 3 on Jewish people" in October of 2022, Jews across the world grew fearful. Things grew worse when Kanye started to spew hateful messages about the Holocaust and Nazis, going so far as to praise Hitler, and call himself a Nazi. Kanye has always been an influential figure, and his words have resonated with many; it was not long thereafter that a group of people gathered above a Los Angeles freeway, holding up a sign that proclaimed "Kanye is right." Even though Kanye's hate was spewed in the form of words, I can say with certainty that words will always turn into more than just words, which brings us into reason two.
For Jews, witnessing antisemitism in our everyday lives is almost inevitable. Whether it is simply a small microaggression or being attacked in the street, everyone has experienced it to some degree. In 2022, this felt especially true. At Western University, Saugeen-Maitland Hall was vandalized with undisclosed 'discriminatory symbols'. In New York, Kanye's comments triggered a 125 per cent increase in antisemitic hate crimes. 
Despite spikes in antisemitism resulting from Kanye's remarks, it is certainly not a 'new' issue. In Pittsburgh in 2019, 11 Jews, including a Holocaust survivor, were murdered in a shooting at the Tree of Life synagogue in the "deadliest antisemitic attack in American History." Jews make up only 2.4 per cent of the US population, but they are the target of 63 per cent of religiously-based hate crimes in the country.
As time passes, the number of Holocaust survivors sadly decreases. Given that a majority of survivors are 85 years and older, it is clear that we must make the most of the time we currently have with them, and learn from them. As the children and grandchildren of survivors, we have a responsibility to pass on their legacy. However, this responsibility cannot fall solely on the Jewish community — it is everyone's duty to learn their stories, teach them and prevent something like the Holocaust from ever happening again.
In the world today, there are many injustices against many people. Though very different from the Holocaust, we must take the lessons we learned from the Holocaust, and ensure that "never again" is not just a phrase we toss around.
As we see women like Mahsa Amini being murdered for breaching Iran's dress code, or genocide against Rohingya peoples in Myanmar, we must remember that in the face of adversity — we are always stronger together. When we see hatred in any form, we must confront it head-on. In order to promote change, we must always speak out for ourselves and for each other.
— Justin Eisen, third-year Health Sciences student, Western Hillel holocaust awareness committee director