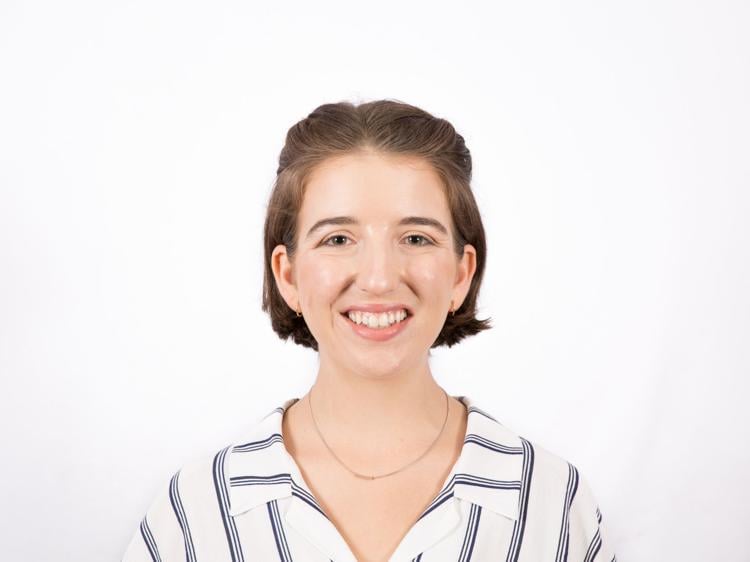 I am weary of men. Not all of them, and not in every situation. But when I walk home from Weldon late at night or start a new job with a male boss, I err on the side of caution.
My visceral response to men is well-founded. I have interacted with men who were too touchy. I have had male superiors accuse me of being too loud, too stubborn, too opinionated, too present. I have heard men lean out of their car windows to shout sexist and homophobic slurs, and I have dodged the aggressive advances of drunk and stammering men at Ceeps.
Beyond my own experiences, I have listened to other women tell me about theirs. I have sat on living room couches late at night as friends told me about the men who went too far, about the men who didn't listen. I've read the op-eds and the news stories tucked away behind front pages, and I've imagined what those women must have gone through.
If you feel that I'm being unfair, then you need to take a step back. Before you condemn me for reverse-sexism, imagine what it might be like to be in shoes other than your own (my size five Blundstones, specifically).
What I'm describing is empathy. Not sympathy, which seems to be synonymous with pity; I'm not asking you to cock your head to the side and to feel sorry for me. I'm asking you to be empathetic: to imagine what it's like to feel at least a degree of fear or caution almost daily as you interact with men you're unfamiliar with.
Empathy — the ability and willingness to understand the feelings of others — seems to be lacking these days. People in positions of power or privilege often act out of self-interest rather than considering the needs of those around them. A lack of empathy or understanding can spiral into rampant self-servitude as people refuse to think about the experiences of others.
This is an issue that runs deeper than the way men perceive or understand the feelings of women. Empathy affects how people view any individual with struggles or experiences different than their own. Its absence has the power to shape political landscapes and movements, forcing marginalized groups to fight for their basic rights and respect.
The absence of empathy is taking power in the United States, where the rights and identities of trans individuals are constantly challenged by President Trump's government. Most recently, Trump has pushed toward a narrowed definition of gender in order to legally exclude trans individuals. In turn, members of the LGBTQ2+ community in London are trying to protect themselves from the apathy unfolding at the hands of one of the world's most powerful governments. The community is advocating for respect and safety, having to march for their own identities.
Similar issues of self-servitude are prominent in Quebec, where a right-wing party with a campaign centred on banning hijabs and reducing the intake of immigrants was recently elected. Legault's supporters voted thinking of themselves and their own comfort rather than considering that of minorities and immigrants. A refusal to empathize grew into xenophobia and intolerance, ultimately impacting Quebec's political landscape.
The list of political issues born from a lack of empathy is endless: we see it everywhere, from the American Supreme Court to Brazil, from Toronto to Pittsburgh. But these are extreme examples of what happens on smaller scales every day when people think about themselves before others.
If you're able to read the beginning of this column and empathize with me, then you can empathize with just about anyone. You can imagine — or, at least, try to imagine — the experiences of those who are impacted by your actions. Whether you're voting in an election that could produce tangible change or simply coexisting with the people around you, listen to what others are saying. Because while being empathetic isn't always easy, it's crucial in creating a culture of respect and tolerance.