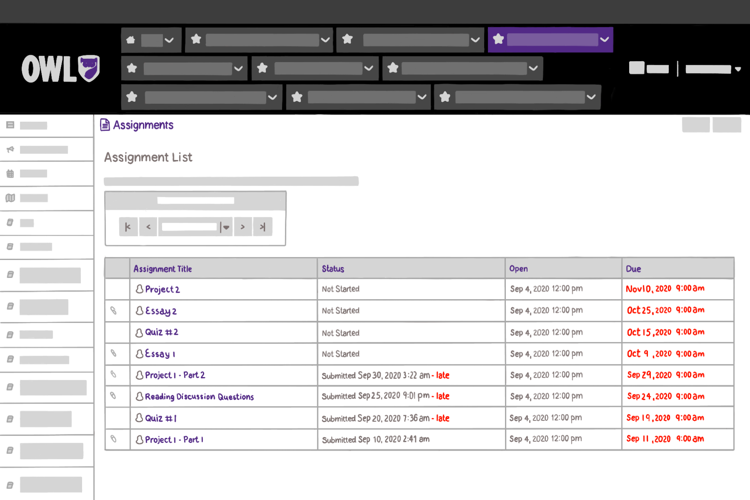 The pandemic has torn apart the lives of students everywhere, but academic advising has made few concessions to accommodate our new normal of bereavement, illness, isolation and depression — this is only adding more stress to students.
Even as most aspects of university life are changing drastically, academic accommodation appears to remain the same. Students face more unknowns now than they likely ever will, and yet, are still expected to meet the same deadlines as before the pandemic.
In fact, many profs are assigning more work than before this year in order to "make up" for missed in-class time, which means students this year could have more assignments that make up smaller portions of their final grades on top of mandatory participation. This means that students must attend every class and contribute to the overall discussion, which is much more cumbersome than in-person mandatory attendance, as students fight to be the first to hit the "raise hand" button on Zoom.
Academic accommodation operates on a few key principles: they tend to only provide accommodations with a doctor's note or for assignments with a grading value of over 15 per cent. This usually does not include missing a lecture in a course with mandatory attendance. While academic advising does offer a "compassionate grounds" accommodation, it is rarely granted and often requires excessive documentation.
Academic advising should temporarily lift its strict rules for providing accommodation; they should allow students compassionate grounds more often and provide accommodations on assignments worth less than 15 per cent and for missing classes with mandatory attendance until the pandemic comes to an end.
Students should not be forced to disclose their personal travesties in order to receive appropriate accommodations. Self-reported absences should be expanded beyond two small assessments — worth less than 30 per cent of a grade — as students now have more small assignments and a constantly changing world around them.
Students would only hurt themselves if they took advantage of a new, more forgiving system. If students opt to postpone deadlines and exams throughout the term, they'll be left with a massive workload at the end of the semester and no knowledge of their standing in a course until it's too late. They'll have to learn how to meet deadlines in an ever changing workplace and they'll have to deal with the consequences of wasting the opportunities that university offers to learn time management and work ethic. Let them make that decision.
Students are already undergoing severe stress associated with losing loved ones, facing the risk of being infected with the coronavirus or combating mental illness — they should not have to jump through hoops to save their marks in the middle of a global pandemic.