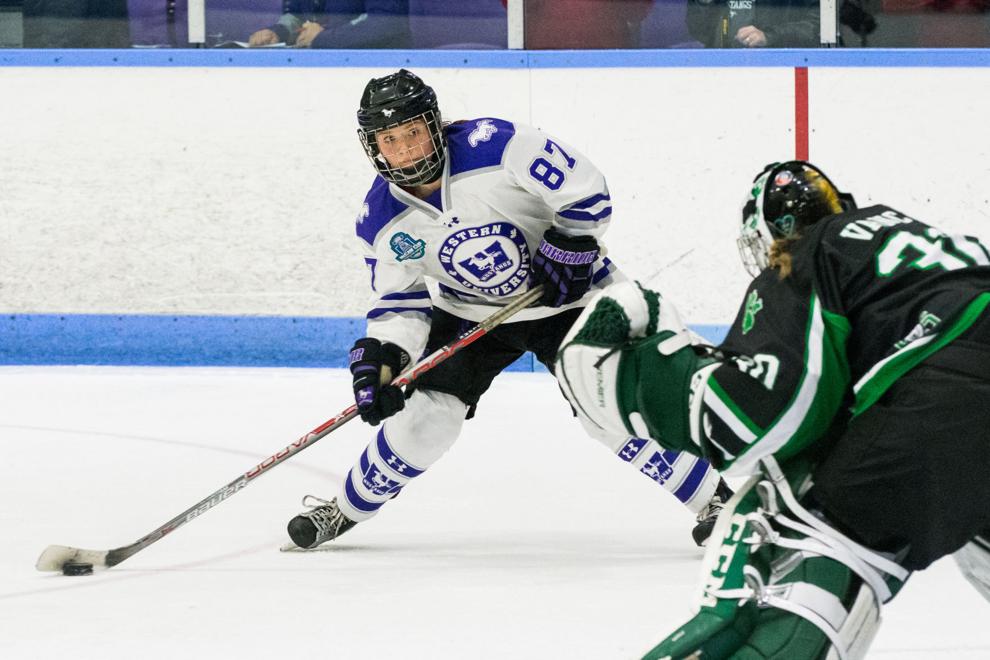 Fiery debates on who is the true GOAT are just part of the reason why our love-hate relationship with sports grows every year. But should rings, championships and medals be used as the primary measure of talent? Definitely not.
You could convince me that, in individual sports, consistently earning hardware could easily put you in the top three of your event. But in team sports, championships are either by-products of great players leveraging their teammates' skills and lifting them to a new level, or simply being in the right place at the right time.
Is it Dan Marino's fault that he's never won a Super Bowl or did he not have the same kind of support that Tom Brady had with Julian Edelman, Randy Moss and Rob Gronkowski, or that Joe Montana had with Jerry Rice, Dwight Clark and Roger Craig?
Marino's trophy case would be overflowing if he had had those arsenals.
Most combined TDs (first 69 career games)1. Dan Marino -- 166 2. Aaron Rodgers -- 148 3. Daunte Culpepper -- 146 4. Andrew Luck -- 144 T5. Johnny Unitas -- 131 T5. Dak Prescott -- 131T5. Matthew Stafford -- 131 pic.twitter.com/1n1pwvphJ1

— Jeff Kerr (@JeffKerrCBS) March 9, 2021
And consider Danny Green, who won the last two National Basketball Association championships with both the Toronto Raptors and the Los Angeles Lakers. Green is a great two-way player, but no one is ranking him over Giannis Antetokounmpo — the league MVP from the last two NBA seasons — just because he has more NBA championship trophies.
These principles can also be applied to some of the best Western University Mustangs to have ever donned the purple and white.
Chris Merchant was a successful starting quarterback for the Mustangs football team. He won a Vanier Cup, two Yates Cup Ontario University Athletics championships and two national bowl trophies — a Uteck Bowl and a Mitchell Bowl.
I played with Merchant in each of the four years he was on the roster since 2016. I have the same national championship ring that he does.
Am I better — or even as good as — former Mustangs linebackers and fullbacks who came before me and never earned a ring? Nope.
Merchant is an example of a student-athlete who won championships and deserves to be recognized as one of the most talented Mustangs of all-time. He won the Hec Crighton Trophy as the best U Sports football player in 2019, was the game MVP of the 2017 Vanier Cup championship and ultimately reignited Western after two straight Yates Cup losses in 2015 and 2016.
Have a year, Chris Merchant (🏈)!Congratulations to this year's Hec Crighton recipient, who finishes off his decorated career as the 2019 @USPORTS_FB most outstanding player! 👍🙌#WeAreONE | #ChaseTheGlory | #PurpleReign pic.twitter.com/9cJVYpLEZP

— Ontario University Athletics (@OUAsport) November 22, 2019
Women's hockey forward April Clark should also be included in the conversation. 
Clark began her first year as a student-athlete during the 2015-16 season — just months after Western won its first national championship in team history. She has not won a Golden Path Trophy herself, but during the 2017–18 post-season, the Mustangs won the McCaw Cup OUA championship and later advanced to the national championship against the Manitoba Bisons.
The Bisons defeated the Mustangs 2–0 and ended Western's hopes for a second title.
Clark has one less national championship in her trophy case than I do, but she's leaps and bounds more talented in her sport than I was in mine. She's earned multiple individual awards throughout her five years on the team, including First-Team All-Canadian honours.
I couldn't say the same.
April Clark named OUA Player of the Year, Forward of the Year & First Team All-StarREAD: https://t.co/qG8Z6zQtt5#westernu @WesternWHKY pic.twitter.com/QM17xtt0cD

— Western Mustangs (@WesternMustangs) March 6, 2019
Clark is comparable to some of the best student-athletes we've seen play at Western in the past decade. She was able to make others around her better and brought a rebuilding team back to a national championship in just three years.
There's no doubt that championship titles are the ultimate goal for any athlete. But they shouldn't be the ultimate measure of individual talent for professional, university or amateur level of sport.
There are too many greats who have never touched a trophy and too many mediocre athletes who find themselves in multi-championship dynasties.