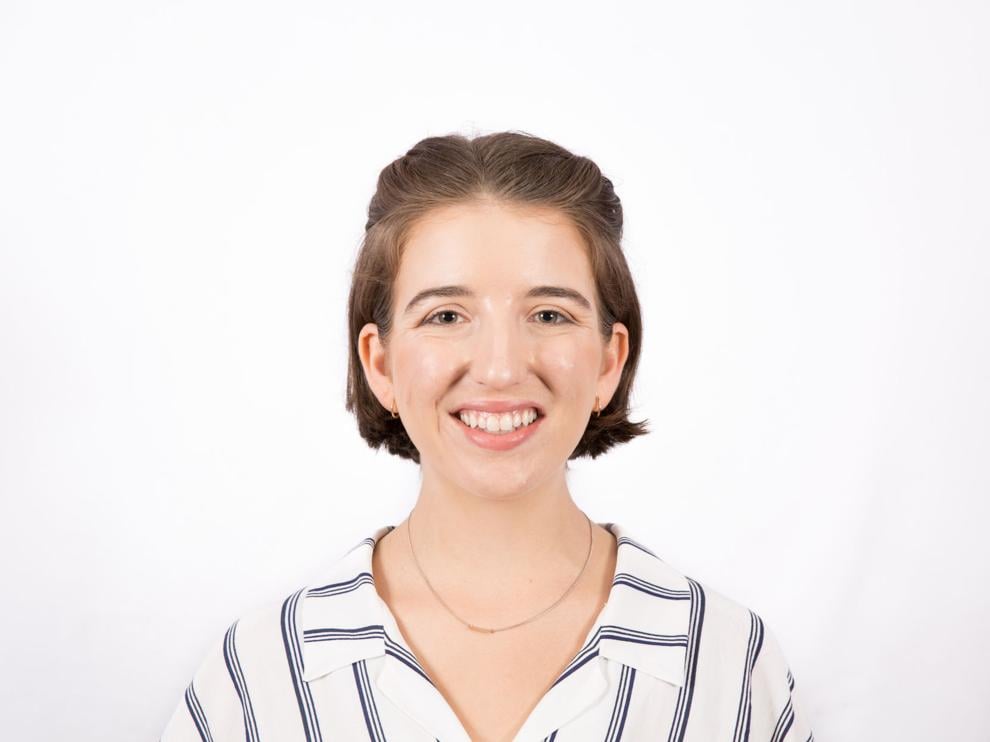 When I first read Michael Ondaatje's work in high school, I was entranced. Through both poetry and prose, he wrote about growing up in and eventually leaving Sri Lanka, describing a notion of Canadian identity that I had never encountered.
When I learned that he was one of Canada's most famous literary figures, I expected that he would follow me through my university English degree. But as an English major, I have never read Michael Ondaatje for class. Nor have I read George Elliott Clarke, Dionne Brand, James Baldwin, Margaret Laurence or Esi Edugyan — all of whom are crucial to North America's literary landscape. I have, however, read Hemingway, Emerson and Pound time and time again.
Western University's English program seems to have a problem with representation. Though people of colour and women have written incredibly important and compelling literature, they're often left out of syllabi. In every literature course I take, I'm met with similar stories told from similar perspectives: those of white men.
My literature courses aren't completely free of diversity. They're often dotted with works by the token "other": authors who seem to be slapped onto a syllabus in a lazy attempt at variety. A reading list might be filled with the names and narratives of white men, then have a single feminist or abolitionist text just for the sake of inclusion. But while the majority of the texts in class are simply taught for their literary value, the texts by the token women or POC are usually politically motivated: the authors are taught because they participated in social movements rather than because of the quality of their writing. So while I've never read an essay by Hemingway or Pound — only their fiction and poetry — Mary Wollstonecraft's Vindication of the Rights of Women has made it on to three of my syllabi — but I've never read her fiction.
There are contexts in which it makes sense for a reading list to lack diversity. I wouldn't expect a class about Medieval England to feature the works of people of colour, nor would I expect a Shakespeare course to showcase plays written by women. My issue is with courses like American Cult Classics or The History of Theory and Criticism — courses that have the space and potential to include a variety of voices but often fall short.
I counted the readings I've done in my English Literature classes at Western, making note of how many women and POC were taught in each class. Leaving out courses whose readings would unfairly skew the stats, like a Shakespeare class, I was left with 87 readings across five courses: American Cult Classics (0.5), Romantic Revolutions (0.5), History of Theory & Criticism (0.5), American Literature (1.0) and Multicultural Canadian Literature (0.5).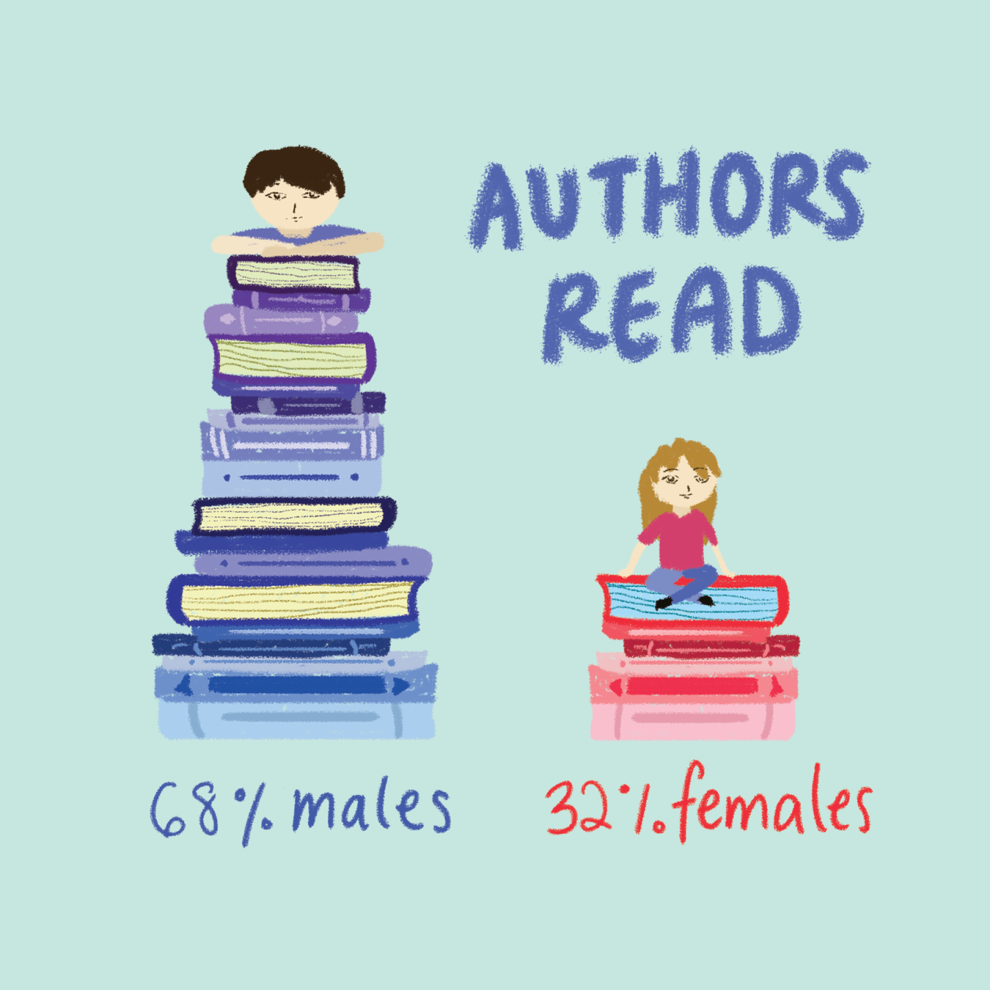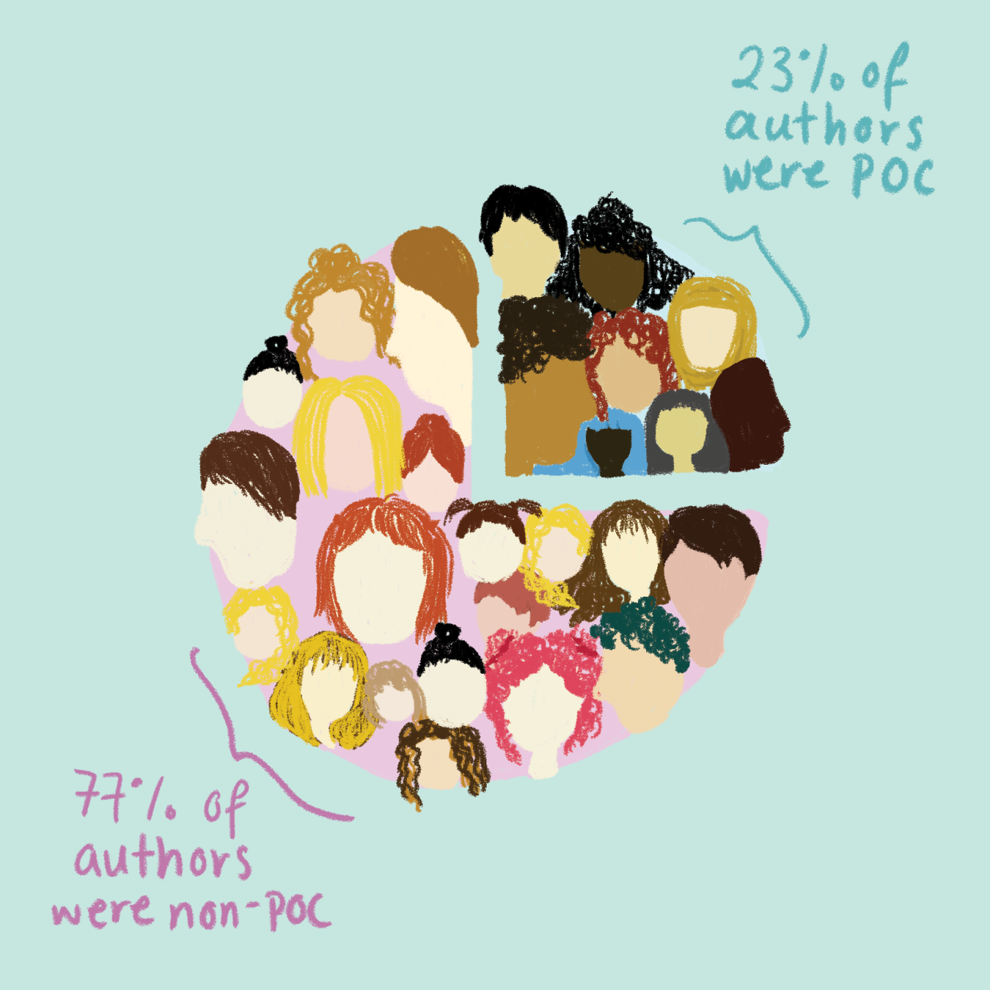 Note: Statistics included were initially going to include queer authors. However, these are harder to quantify because many authors who might have been a part of the LGBTQ2+ community never officially came out.
I'm sure that there are professors who strive to create diverse syllabi, but my experience hasn't reflected that. Across my classes, an overwhelming majority of my readings have been written by white men: only 32 per cent were written by women and 23 per cent by POC. It's also worth noting that, of the 28 female authors I read in total, 10 were women of colour.
There's no real excuse for the lack of representation across my classes. There are so many authors at the forefront of both classic and modern literature who have never made in onto my syllabi; as a third-year English student, the fact that I've never read Ondaatje, Brand or Baldwin in class is shocking. When accomplished writers like these fail to make it onto reading lists, there might be a problem with the way readings are chosen.
At a diverse university, representation is valuable for the students enrolled in literature courses. It's always exciting to read works that you feel an emotional connection to: as a young woman, I light up whenever I get to read narratives close to my own. Every time a woman's name appears on a syllabus, I feel genuinely excited to learn her story. And when I encounter a narrative or a life I'm unfamiliar with, the opportunity to learn more is meaningful.
But beyond the emotional aspect of feeling represented, diversity in literature is important because it's honest. Syllabi that are primarily white and male don't showcase the nuances of the eras they're supposed to be teaching.
For example, let's consider modernism: a literary movement that challenged traditional beliefs in the late 19th and early 20th centuries. If every time a professor tries to teach modernism they whip out the texts of Hemingway and his male contemporaries, the texts will all be saying essentially the same thing. But female modernists will have different perspectives of the movement: marginalized writers like Gertrude Stein and Nella Larsen challenge the beliefs and works of men like Hemingway. Neglecting to include them in syllabi wouldn't be representative of the modernist movement as a whole.
Professors should make an effort to include more than one narrative in their class readings, because the beauty of literature lies in its ability to showcase a variety of perspectives and narratives. In failing to assign diverse readings, the English program doesn't only fail its students — it also fails the discipline it's trying to teach.
Note: statistics included were initially going to include queer authors. However, these are harder to quantify because many authors who might have been part of the LGBTQ2+ community never officially came out.