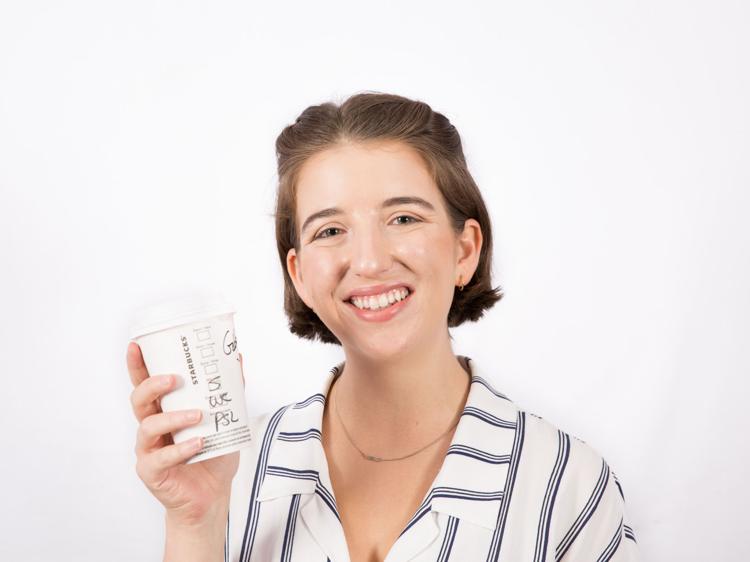 It's that time of the year again: the leaves are turning, classes are in full swing and women are being ridiculed for liking pumpkin spice.
It's a joke that takes over social media annually. Pesky women are accused of ruining fall with their leggings, oversized sweaters and enthusiasm for pumpkin-flavoured foods.
The idea is that these women — women who subscribe to and partake in popular culture — are "basic." They are branded as unoriginal and vain for following trends and, in turn, lose semblance of a unique personality.
If you say "pumpkin spice latte" 3 times in the mirror a white girl in yoga pants will appear & tell you all her favorite things about Fall 🎃👻🍁🍂

— Chi 🐼 (@YungUglyChi) September 7, 2018
White women will pumpkin spice latte you to death

— Kam🦅❄️ (@_lilkam__) September 12, 2018
These jokes seem harmless. Sure, it's amusing to poke fun at cultural trends and cycles. However, this pumpkin spice hostility is a part of an issue that runs deeper than lattes and fall-themed enthusiasm. It's indicative of a normalized brand of misogyny that condemns women for enjoying "feminine" things, ranging from makeup to romantic comedies and, yes, pumpkin-flavoured Starbucks drinks.
The persecution of women with overtly "feminine" interests has been prevalent for years. We see it in the antagonists of every high school movie: the pretty, feminine girls are always shallow, intellectually inept and mean. While the Regina Georges of the world rise in popularity, girls who are different — those who prefer sweatpants and studying to makeup and parties — are the ones with good friends, full storylines and happy endings. Even 15 years after the release of Mean Girls, this trope persists: take #RealityHigh, Sierra Burgess is a Loser and Riverdale as recent iterations of the same tired narrative. The trope also applies to the way we discuss women in pop culture; upbeat, lipstick-clad musicians like Taylor Swift are laughed off as being basic and fake, while female artists who go against the grain are praised for their refreshing ingenuity.
The problem isn't that some women are praised for being different. The problem is that women are shamed when they follow trends that are associated with women.
Pumpkin spice didn't become uncool or "basic" because it tastes bad (it doesn't). It became uncool simply because it's associated with femininity. The same has happened with rosé and fruity drinks, which are laughed at in comparison to "real" (read: "masculine") drinks like Scotch or craft beer. Even the Beatles were dismissed by male listeners in their heyday because they had a primarily female fan-base. The same goes for Harry Styles and Justin Bieber, who were only applauded as real artists once men saw past their swarms of female fans and listened to Harry Styles and Purpose, respectively.
This misogyny isn't only perpetuated by men. It also emanates from women who insist they're different than other girls and, therefore, better. Some women who don't like pumpkin spice, makeup or rom-coms pat themselves on the back for rising above the ranks of their "basic" counterparts, contributing to the issue of misogyny rather than helping it.
I'm a middle aged white woman who's never had pumpkin spice anything. Do I go directly to jail or what?

— B 🐝 (@vtbee80) September 9, 2018
Yes I'm a white woman. No I don't like pumpkin spice lattes. We exist ✊🏻

— Sloane Steel (@SloaneSteel) September 11, 2018
Femininity and personality are seen as mutually exclusive. Women have to choose between being one thing or the other; feminine or funny, pretty or smart, pumpkin-spice-drinking or unique. When women adhere to the mould of what it looks like to be a young, typical woman — one who wears leggings, listens to pop music and wields PSLs — people assume their personalities don't extend beyond those traits.
If you dislike women for loving pumpkin spice lattes, fall-scented candles and Pinterest, there's a chance you might just dislike women. Because there's nothing wrong with enjoying things, no matter how common they are. But there is something wrong with making fun of women simply because they act like other women.