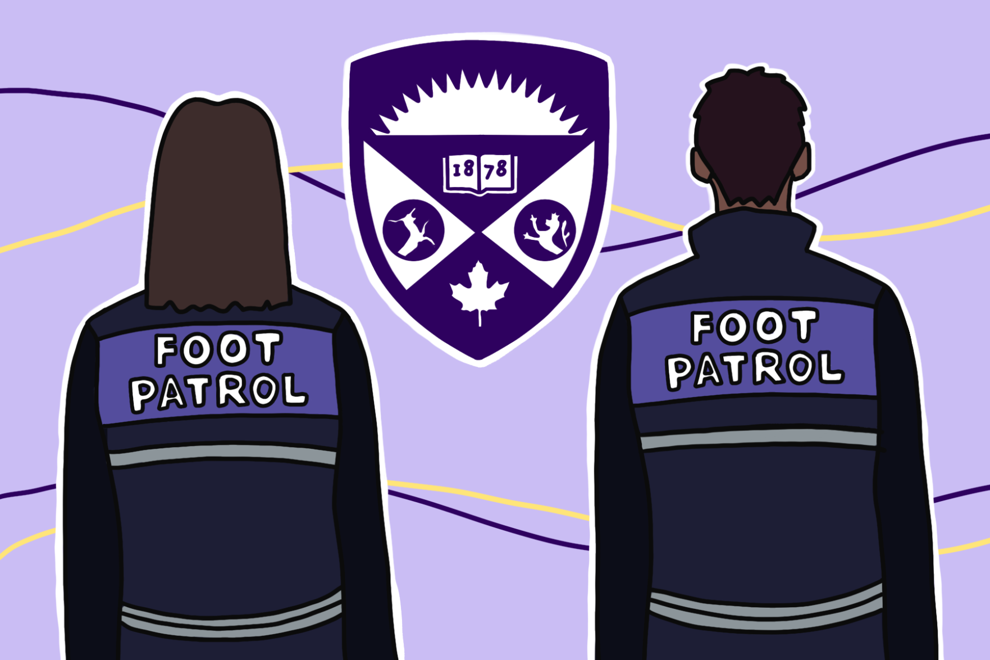 If your class ends any time after 5:30 p.m. these days, you'll likely have to walk alone to your car, the bus or your home in the dark. If campus safety is truly a top priority, measures should be put in place to increase Foot Patrol's hours and radius as the days get shorter. 
Western University's administration runs Foot Patrol, a service that offers safe escorts for individual students with teams of two volunteers. These volunteers are trained to help students get to and from locations safely at night. Foot Patrol currently operates from 8 p.m. to 12 a.m. Monday through Thursday and services Western, its affiliates and a small strip of Richmond Street. 
Foot Patrol's constraints undoubtedly leave some students behind. 
There are clear gaps between the hours Foot Patrol operates and when students may feel uncomfortable walking alone in the dark. The sun sets as early as 4:30 p.m. in December, leaving over three hours where students might have to walk in the dark alone.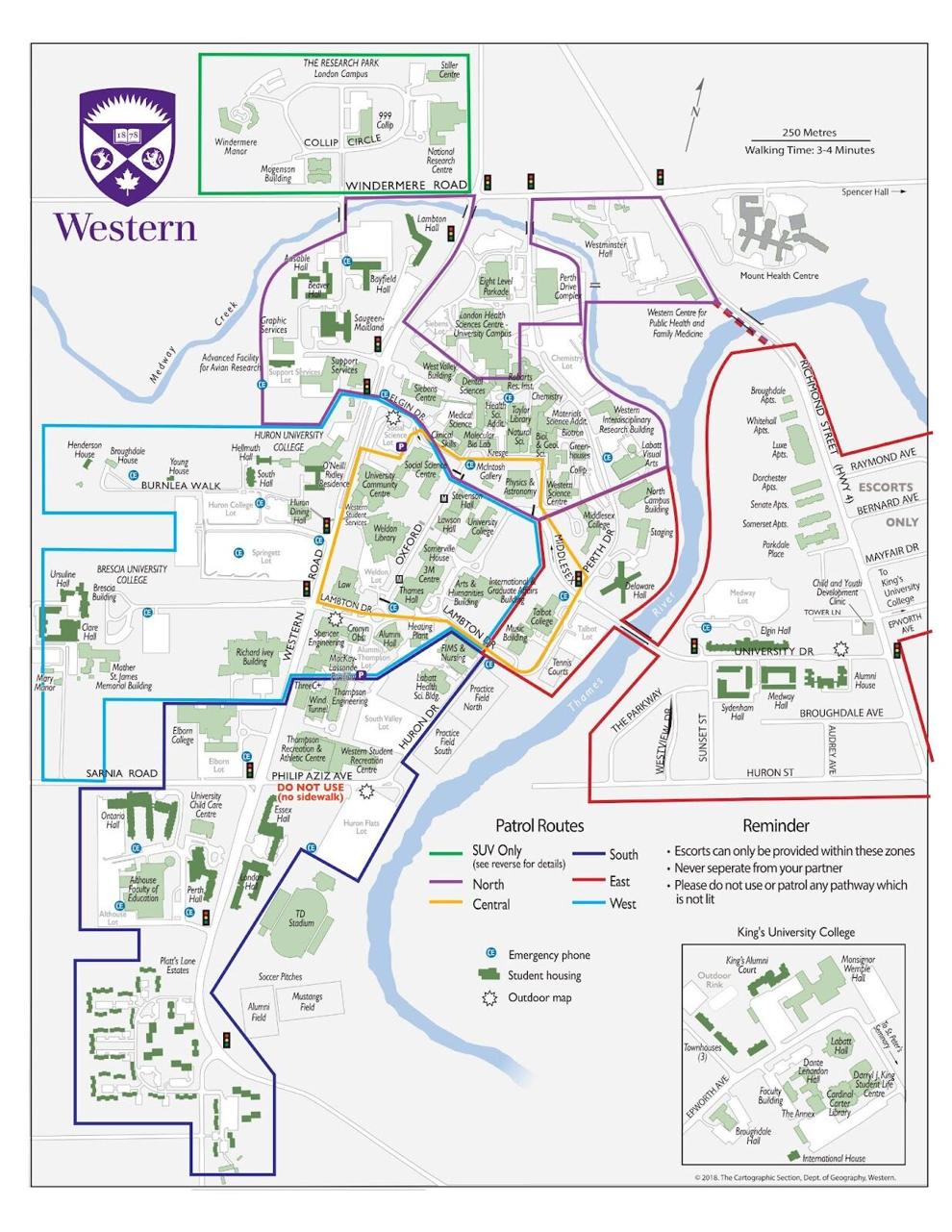 Even extending the hours to begin at 6 p.m. would make a world of difference in helping students feel safe getting to and from night classes, which are often far from parking lots and bus stops.  
The lack of service on Fridays is also worrisome. While there are fewer night classes on Fridays, first-year students who live in residence often have to move around campus on Friday nights. By including Fridays in the Foot Patrol's service, Western would be providing a number of students with peace of mind.  
Without service on the north or south side of campus, a large number of students who don't live in the direct proximity of a bus stop will have to walk to their homes alone if their classes don't coincide with their roommates'. 
With the number of violent incidents reported near campus this year, including stalkings and a homicide, it's natural to feel nervous on campus or walking home at night. Extending Foot Patrol's hours and radius would alleviate some of that stress. 
It's understandable why these constraints are in place since Foot Patrol is run by volunteers. But if more advertising were done to increase awareness and the number of volunteers in the program, these constraints could be removed. 
Foot Patrol is critical to fostering a safe environment on campus after dark. If Western wants to maintain the effectiveness of this support, it needs to extend its hours of operation and radius.