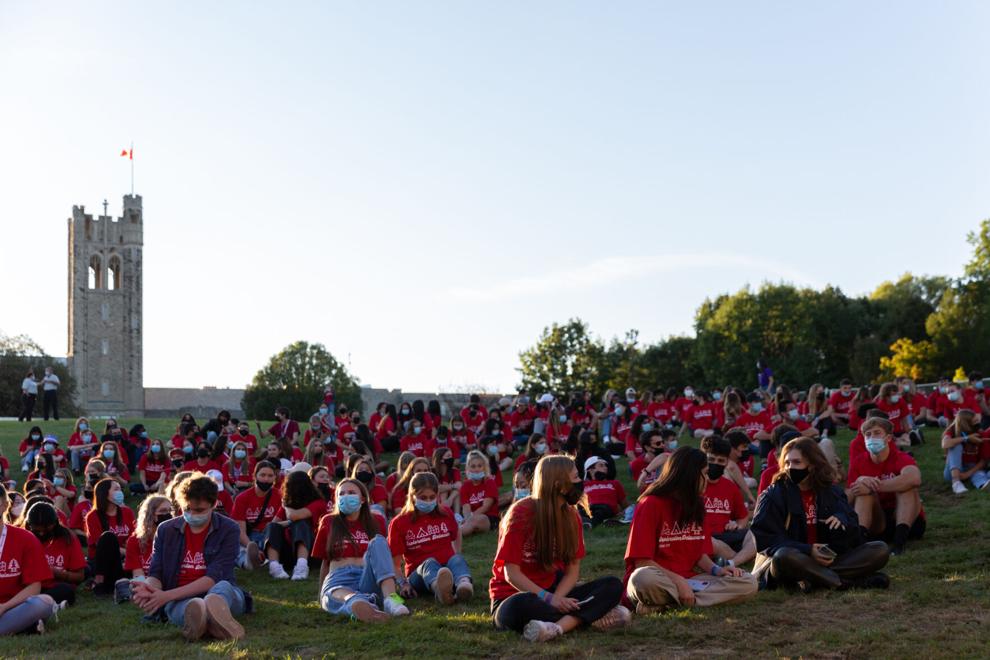 As my first year of university comes to a close, the aftermath of Orientation Week continues to have a daily impact on my life and the lives of my first-year peers on campus. The gender-based and sexual violence during OWeek quickly and dramatically clouded not just my entire first year, but my entire Western University experience. 
It's April and I still don't feel safe.
My sense of safety and security remains shattered, no matter how many resources are made available. No matter who I'm talking to, whether it's my friends in residence, peers at other schools or my family, every time you say "September," their eyes widen and they immediately understand. 
September is now an event, not just a month —and my experience doesn't even compare to what survivors went through and continue to go through. The trauma they suffered then will always stay with them. 
Even through all of this pain, we have still seen glimmers of change and hope. Over 12,000 students and faculty members walked out of class to advocate for and stand in solidarity with survivors of sexual violence shortly following OWeek. Other universities followed and have been vocal in their support. 
The environment and culture is changing slowly, but we still have far to go.
Another group affected by OWeek were sophs, who were put in place to be guides for first-year students and help us navigate the beginning of our university journeys. 
It became clear my sophs were not given the tools and resources to deal with what happened and were not supported. When sophs aren't supported, they can't support us. I commend the sophs this year for the hard work they put in and for always doing their best to offer a walk home, making us feel safe even when they couldn't and making the most out of our first-year experience. 
I am the kind of person who would have undoubtedly been a soph — so would a lot of my friends. After learning what sophs went through during OWeek, where many were just one year older than me and especially given the lack of training for difficult situations, I am confident being a soph is no longer in my future at Western. 
September opened my eyes to what being a soph could be about. I know I'll find other opportunities to enrich my journey at Western. But, the university lost many potential sophs and I have a feeling this will be reflected next year. 
The class of 2025 will be partly remembered for that OWeek, one of horror and trauma that sticks with all first-years. Hopefully, over the next three years, we will also come to be known as the class that ensures nothing like this happens on our campus again.