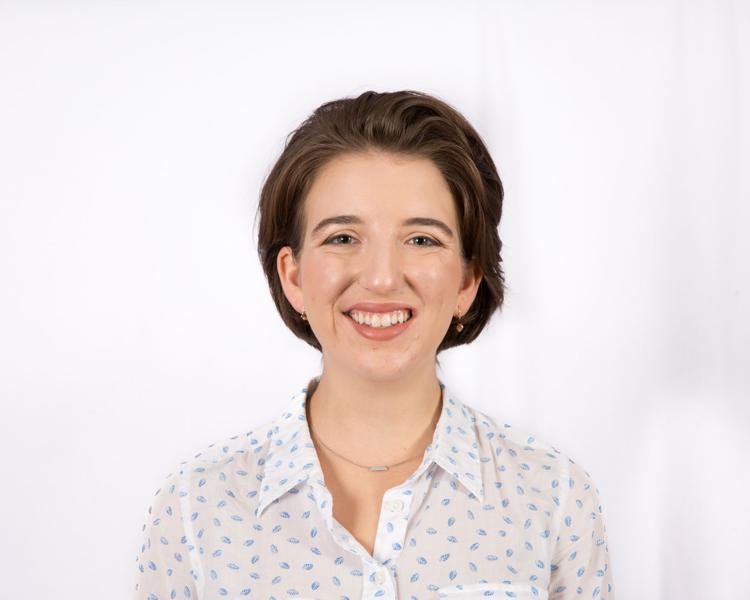 I've never taken a philosophy class, but I feel like I get an ethics lesson every time I step onto campus.
Every day there seems to be a new slogan advocating for animal rights scrawled in chalk outside of the University Community Centre. These snappy statements, ranging from "Cut carrots — not throats!" to "Chickens have families too!" all follow the same theme: they shame their readers for not being vegan.
It's not that I disagree with the general sentiment. The reasons to go vegan are well-documented and compelling — they convinced me to cut down on meat. There's no denying that veganism is good for the environment; a vegan diet can significantly reduce your carbon footprint and can contribute to a more sustainable future. Beyond environmental benefit, going vegan can set your mind at ease if you feel guilty about animal consumption and exploitation.
However, there are better ways to share your beliefs than by shaming others in a one-sided conversation. When I see chalk scribbles written from a moral high ground, I'm not enticed to become vegan — I'm turned off from it.
The chalk messages on campus protest speciesism, the assumption of human superiority leading to the exploitation of animals. A group behind some of the campus chalk messages, No Speciesism, call themselves modern "abolitionists." They compare the fight against speciesism to the fight against slavery, sexism and ableism, valuing the lives of animals as much as the lives of people. This fall, they plan to write pro-vegan messages all over campus in full force, even awarding prizes to the people who write the most.
There's something off-putting about a group that compares speciesism to other prevalent social justice issues without participating in an actual conversation. It seems extreme to compare animals to minority groups, scrawl cavalier messages on campus and run off without allowing for any real discourse.
In guilting students for not being vegan, these "abolitionists" are turning a blind eye to the fact that veganism isn't always accessible for students. Their chalk white-noise is more than just a nuisance — it comes off as privileged.
If there's one thing I've learned from years of being vegetarian (and dabbling in veganism), it's that following a plant-based diet isn't always easy. For one thing, getting the nutrients you need in your diet and cooking vegan food can be time consuming. Finding ways to get nutrients like vitamin B12 and creatine outside of meat requires planning and care. If you're tight on time, quick vegan meals are generally expensive; stop into Plant Matter Cafe, and you may set yourself up to spend $15 on a wrap or $10 on a smoothie.
The reality is that not everyone has the time or money to spend on a vegan diet. Food insecurity is a massively overlooked issue on university campuses; according to a 2016 study, approximately 40 per cent of Canadian post-secondary students lack food security. The number of students accessing the London Food Bank is rising every year, and the University Students' Council created Food Support Services to help students facing food insecurity.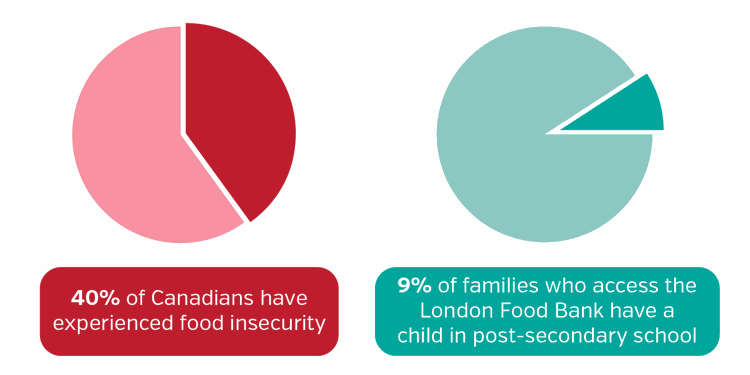 Students who forego healthy food for tuition and textbook costs shouldn't also have to worry about eating ethically all the time.
Don't get me wrong. Being vegan is important; it's worth being proud of, and it's worth educating others about. But shaming non-vegans without context or compassion and comparing the lives of animals to the struggle of minority groups isn't an effective way to share your beliefs.
If you genuinely care about both people and animals, donate healthy plant-based options to your local food bank. Look for ways to make vegan food accessible to those who can't always afford it. Talk to people about your beliefs without accusing them of being immoral, and recognize that having the time and money to eat a fully plant-based, ethical diet is a privilege.
Because, sure, animal lives matter. But so do the wallets of those who can't afford cashew milk and black bean burgers.
Write that in chalk outside the UCC.