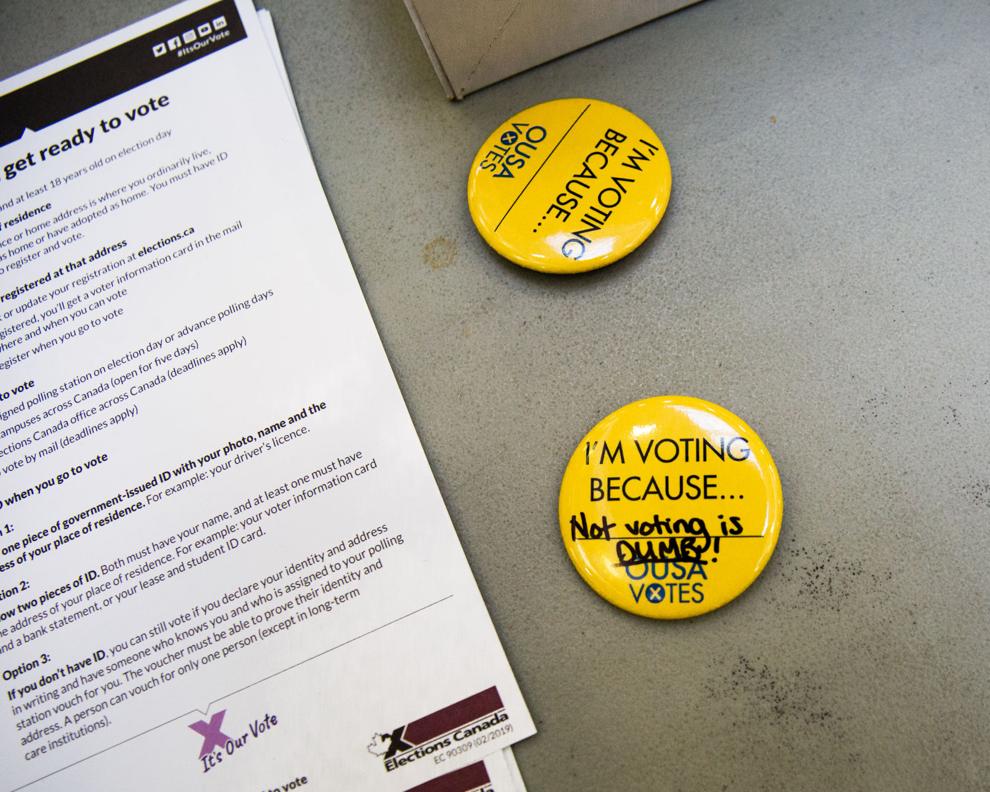 Governments may preach that "every vote matters" in this election — but that sentiment falls flat when it comes to post-secondary students. 
Elections Canada first introduced the Vote on Campus program in 2015, but cancelled it this summer due to the pandemic and the snap election, potentially taking thousands of youth votes with it. For students whose permanent residence is outside of London, they had to vote by mail-in ballot or pick up their special ballot by Sept. 14.
It's not like the Vote on Campus program didn't work — it did. In 2019, more than 110,000 electors — mostly students — voted at the 119 special polling stations at 98 post-secondary schools, according to Elections Canada. Voter turnout for 18 to 29 year-olds was recorded at almost 54 per cent. The national average was 67 per cent.
The Vote on Campus program was purposefully designed to limit the barriers for students to vote. The voting locations were in convenient, easily accessible spots for students on campus. The program allowed students who didn't have another method of transportation to access traditional polling stations or couldn't go to their home riding an easy way to participate in democracy.
I'm one of the lucky few students who have a car and am able to potentially drive myself to a poll, but most students can't say the same. The election is also on Sept. 20 — a Monday. As someone who works a full-time job and has Monday classes, I don't have time to wait in line to vote for 30 minutes or drive across town.
I put off applying for mail-in ballots because they seemed extremely intimidating, but I was fortunate enough to have family and friends who showed me how to apply before the deadline.
In 2015, one of the biggest reasons that youth aged 18 to 24 did not vote was because of the electoral process — young people see voting as inaccessible and inconvenient. This disparity is only going to grow with the upcoming election, potentially creating a government that does not reflect the values and desires of young Canadians for the next four years.
When we treat voting as a civic duty, and instil the desire and need to vote at young ages, it results in citizens more likely to vote for the rest of their lives. In such a formative period in our voting lives, making students jump through hurdles to cast their ballot is more likely to make voting seem like a chore than a fundamental aspect of democracy.
The youth vote matters. Ultimately, young people will have to deal with the repercussions of this election for decades to come. By making it that much more difficult for students to vote, they won't bother voting at all — leaving a vital population out of the democratic process.
Every Mustang deserves to have their voice heard — but with the cancellation of on-campus polling stations, it's clear that we won't.