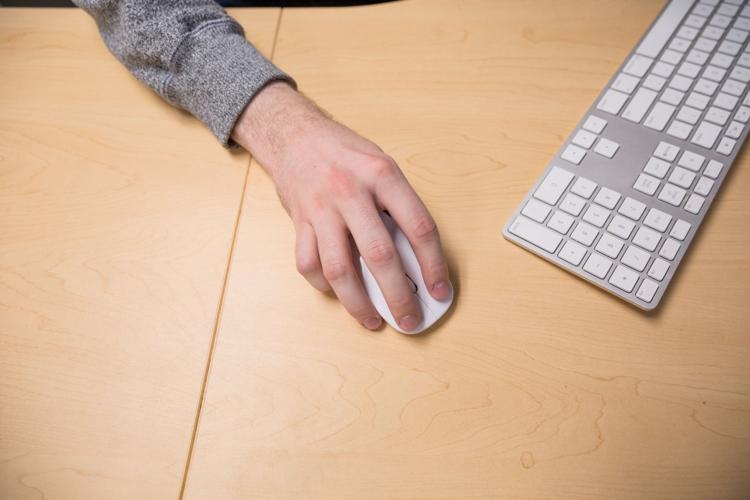 Classes are moving online, robots are proctoring exams and roommates in residence are a thing of the past — the university experience as we know it is becoming unrecognizable. But in spite of all these changes and wishy-washy "reopening" plans, Western University has been able to make its students one concrete promise: short of a direct order from the government, tuition will stay put.
Western confirmed in early June that tuition will remain the same for domestic students as when classes ran in-person, even though the vast majority of fall-term courses will be going online. And as a result, students will receive only a fraction of the education and university experience their tuition typically pays for. 
This isn't to say classes shouldn't be online — they absolutely should. The coronavirus pandemic isn't going away anytime soon; it is highly infectious, deadly and currently has no vaccine or cure. 
Packed lecture halls would pose a huge risk of community spread — if you think the "res cold" was bad, just wait until you see how quickly a highly-infectious respiratory virus could rip through our "Western bubble." Running the majority of courses online is absolutely the right call.
But none of this makes up for the fact that, right now, students are paying for a service they're just not getting. 
For the majority of students, online learning is not as effective as in-person learning. Students are not only more likely to perform poorly in online courses, they're less likely to show up for them in the first place — not exactly a surefire way to a quality education. 
Beyond academic achievement, students will be missing much of the face-to-face communication and spontaneous discussion that keeps classrooms vibrant. Whether you love it or hate it, you get a participation mark for a reason: class discussions keep students engaged and encourage thinking beyond the bounds of the course. 
You don't have to be a psychologist to figure out that posting on an OWL forum or typing out a question in a Zoom chat does not reap the same learning benefits as an in-class discussion.
I'm sure many profs will be lenient and understanding given the circumstances, and I'm sure grades will be adjusted or curved to make up for any drops from previous years — I'm sure most of us will pass our courses. But students don't come to university to pass; we come here to learn, and the facts are that, when most of us are online, we learn less.
I am not getting the same quality of education staring at a powerpoint slide over Zoom that I would be in a tutorial room — and I shouldn't be paying like I am. 
It is also completely naive to assume students come to university for class alone, especially at a school like Western which markets itself as "Canada's best student experience."
Frosh come to make friends, business students come to network and even frat boys come to party. And while Western is making an effort to mitigate these losses — adding Zoom meet-and-greets and socially-distanced campus events — it's never going to be enough. These meetings happen naturally when you go to university and can't simply be recreated through a computer screen or in a — let's hope — strictly socially distanced ice-breaker event. 
Of course, the university will argue that there are additional costs they're incurring through having to transition online: they have to pay for their websites to handle more traffic and for new robo-spyware to monitor students taking exams. But these expenses don't change the fact that the services students are receiving for their money are unequivocally diminished. 
Universities like Western have the resources to cover these additional costs. Western has a multi-million dollar endowment portfolio that, according to president Alan Shepard, has seen little damage in today's tempestuous markets, and plenty of other assets alongside it. Beyond that, Western has actually seen an almost 28 per cent increase in enrollment confirmations from Ontario high school students for fall 2021, upping their domestic tuition fee collection by 28 per cent. Not to mention international students have seen their unfrozen tuition fees shoot up thousands of dollars.
To put it plainly: Western is not in danger of going bankrupt if they reduce student's tuition to match the services they're actually providing.
For me, a real university experience — with its friendships, extracurriculars and memories — is worth its $8,000 price tag. Squinting at my 11-inch laptop screen as I try to follow a Zoom lecture and occasionally trekking onto campus for a "faculty meet-and-greet," just plainly isn't.