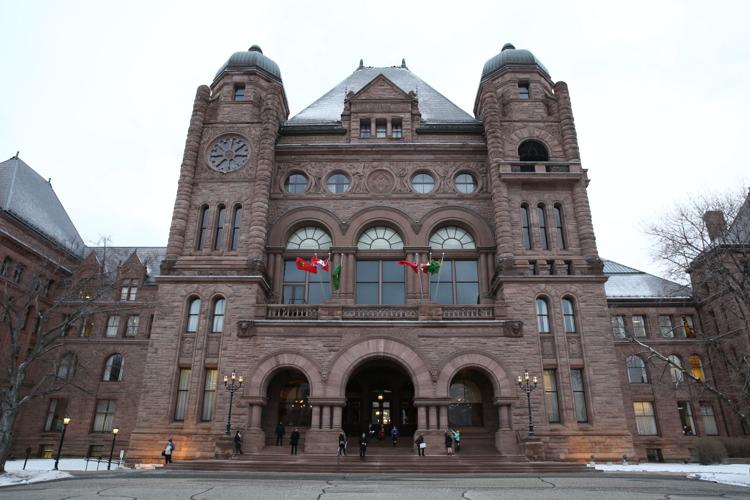 Content Warning: This article deals with gender-based and sexual violence.
The Ontario Court of Appeal's new ruling on intoxication as a legal defence makes it harder for survivors of sexual assault to speak up.
The court overruled a law that banned using intoxication as a legal defence in criminal cases last Wednesday. They claimed it was unconstitutional, as an intoxicated person may commit acts of violence involuntarily, unaware of their actions.
Following public backlash, Ontario Attorney General Doug Downey said in a statement, just three days later, that the prosecution is looking to the Supreme Court of Canada to appeal the decision.
The law specifically refers to automatism, which is defined as an act committed during a state of unconsciousness or impaired consciousness. While non-mental illness automation is rarely successful as a criminal defence, the court's ruling sets a dangerous precedent that someone can be sexually assaulted and never see justice because their attacker was intoxicated.
"Anything that makes it even more difficult for survivors of sexual assault and violent crimes to get that justice is a painful step backwards," said Member of Provincial Parliament Jill Andrew in a statement. "[The] Ontario Court of Appeal decision flies in the face of some of the progress made by the #MeToo movement."
The Canadian Criminal Court System determines guilt based on two factors: actus reus (wrongful act) and mens rea (intention to commit the crime). If both are not proven by the Crown beyond a reasonable doubt, the case is dismissed.
There is reason behind the court's decision, but our justice system is rooted in the belief that the intention behind a crime matters just as much as the crime itself. The law — and the dialogue spurred by it — give a mirage of a loophole where there should never be one, and as a result could make survivors less likely to come forward. 
Sexual assault on campus is no stranger at Western University. The Student Voices on Sexual Violence survey conducted in 2018 found that, of the 8,000 Western students who responded, 32 per cent reported non-consensual sexual relations, higher than the 23 per cent Ontario-wide average for post-secondary schools. More than half of all university sexual assaults involve drugs or alcohol.
Statistics from the Rape, Abuse and Incest National Network have also found that women post-secondary students aged 18 to 24 are three times more likely to face sexual violence than the average woman. Eighty per cent of women student survivors do not report their cases to law enforcement.
Many survivors can be afraid to report their sexual assault — it can stem from a fear of retribution, feeling they won't be believed or not wanting to relive their trauma in front of a court. The new ruling furthers the narrative for survivors that an attacker's "future prospects" are more important than holding them accountable for the pain they've caused.   
It's a choice to take drugs. It's a choice to be drunk. It is not a choice to be sexually assaulted. If you are making the choice to become intoxicated, you should still be responsible for the possible repercussions. The Court of Appeal's overturning of this law sends a message that, if your attacker was under the influence, like most are, they will not be held accountable.  
The reality is that violence — especially sexual violence — while under the influence disproportionately affects women and children. And while this ruling may not make a conviction any less likely for a guy who gets drunk and assaults a girl at a party, it may make that girl less likely to come forward.
If you need support, please consult the following resources:
Good2Talk: Visit https://good2talk.ca or call 1-866-925-5454

Anova (24 hour crisis & support line): Call (519) 642-3000

CMHA Crisis Centre & Reach Out (24/7 Crisis and Support Services): Visit 648 Huron St., London or call: (519) 433-2023

Sexual Violence Prevention Education Coordinator: Call (519) 661-3568, or email: svpec@uwo.ca

For a full list of resources, click here.